Tips
Melissa did an amazing job! Love my lashes!
There was nothing special about the pedicure.... the foot bath didn't have jets in it, they didn't have massaging chairs, no TV or music, my feet didn't get to soak/soften for long before she started working on me. I wouldn't go back.
I love how my eyelashes came out! I got the perm and I don't regret it! They look like I used an eye lash curler! I would def reccomend the service and the place! It was super clean and organized!
The Lash Perm was not noticeable. I have had this service elsewhere; I know what results are possible.
the no chip lasted maybe 4 days when it started chipping. The manicurist was really nice. The product was one i.ve used before so I don't know why it didn't last at all. Had it done for a wedding and by then my nails were chipping.
Went to the Lincoln park location. Awesome !!! I had a no chip and pedicure. Hispanic lady... Rocio or something I think she said. Took her time and they look perfect- hands and feet. Highly recommend!
There's only one nail technician EVER so if you want to go with a group, you can't.
as a man it was my first mani and I loved it
Overall the pedicure I received was pretty good, but I probably won't be going back. Pedicures are just not their specialty so they have a relatively small collection of colors to choose from, and where you sit is odd and not that comfortable. The technician did a nice job though.
From Our Editors
At The Lashe Spot, a team of highly skilled eyelash technicians led by educational director Claudia Martinez help their clients break free from the hassles of clumpy, high-maintenance mascara. By placing a single extension on each individual natural eyelash, they instantly create long, luscious lashes with natural-looking volume. Eyelash extensions range from dramatic cat-eyes to natural looks to fit each client's personal style. Most looks require upkeep every two to three weeks. The Lashe Spot also offers a training program for aspiring lash technicians who can then go on to use Lashe Spot's proprietary lash extension products and techniques and encourages interested candidates to inquire when visting. Waxing and nail care services are also available.
Groupon Guide to Chicago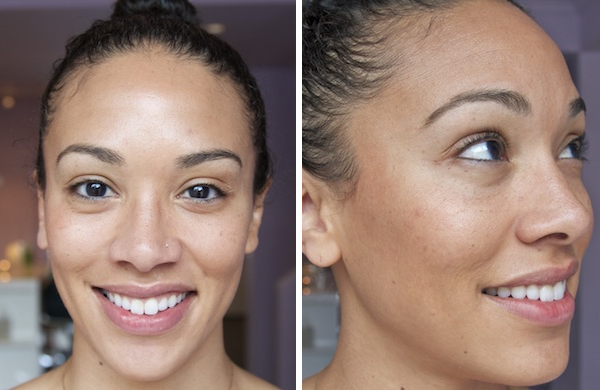 I Got a Lash Perm and 13-Year-Old Me Is So Excited.
My middle-school dreams of getting my hair permed never panned out, but that just makes me appreciate my new permed lashes even more.