About this Business
Hours

Mon-Fri

9:00 AM - 8:00 PM
Tips
Small space but really nice!
I received a message that my appointment would have to be rescheduled at the Armitage location because they were having work done in the building and they would be closed. I was told they had availability at their other locations for the same day that I wanted so I called the Erie location and was easily scheduled for the same day. The salon is really cute and comfortable. Alex was the expert that did my lash perm and tint. He was friendly, welcoming, and explained every step that he was doing in the process. While my eyes were closed I was so relaxed there that I think I dozed off. Alex explained the after care for the lashes, gave me helpful tips, and a lash wand so that I could use it afterwards. The lash tint took a little bit on some of my lighter lashes but since my lashes are already dark I probably didn't need it. Alex explained this to me prior to starting. My experience at The Lashe Spot on Erie with Alex was great! I will be back to see him when it is time for my next lash perm. In the meantime I am enjoying not having to not curl my lashes that used to be super straight and now I have to do is apply mascara. Thanks Alex!
I purchased the pedicure groupon. It was unnecessarily difficult to book an appointment. Originally I bought with a group of 3 other girls to make for a fun after-work activity, and we quickly learned that they only have one nail technician at all locations and that a group session would not be possible. Boo! When I finally got my appointment booked, the place (Lincoln Park location) was drab. Located in the basement, there's very little light and there was literally no other customer in sight. There was also no music or any white noise, so it was eerily quiet. Think Ghostown.
I should have known after my third "ouch" that things were going downhill fast - especially when Julia chastised me for scaring her. It wasn't until she sliced the side of my foot with the micro plane that I walked out - half-trimmed, unpolished and bleeding profusely. There's no way this woman should be working on humans.
Julia did do a good job on the manicure, however a bit slow on the pedicure. The Lincoln Park location is in a basement and the pedicure seats are not a "spa" pedicure type of seat. very basic. The Bucktown location ran out of hand soap in the bathroom, but was in a nice bright street level location.
Had worst no chip manicure ever with Julia. Polish was left on my skin and peeling around the cuticles
First of all, it's stupid that you have a Groupon for a no-chip mani and one for a pedicure, and no option to combine the two - if you buy the mani/pedi option, you have to pay another $20 to upgrade to a no-chip. I really wanted to like this place but it was the slowest mani/pedi of my life and the manicure peeled off after less than 24 hours. I don't mean a little chipping, I mean all the polish just started peeling off. Plenty of other places offer the same services at similar prices. This just wasn't worth it.
Jorge was great. The work he performed on my lashes was magical. I rebooked and look forward to having more eyelash fun at The Lashe Spot
Lovely expetience..took plenty of time..very clean
From Our Editors
At The Lashe Spot, a team of highly skilled eyelash technicians led by educational director Claudia Martinez help their clients break free from the hassles of clumpy, high-maintenance mascara. By placing a single extension on each individual natural eyelash, they instantly create long, luscious lashes with natural-looking volume. Eyelash extensions range from dramatic cat-eyes to natural looks to fit each client's personal style. Most looks require upkeep every two to three weeks. The Lashe Spot also offers a training program for aspiring lash technicians who can then go on to use Lashe Spot's proprietary lash extension products and techniques and encourages interested candidates to inquire when visting. Waxing and nail care services are also available.
Groupon Guide to Chicago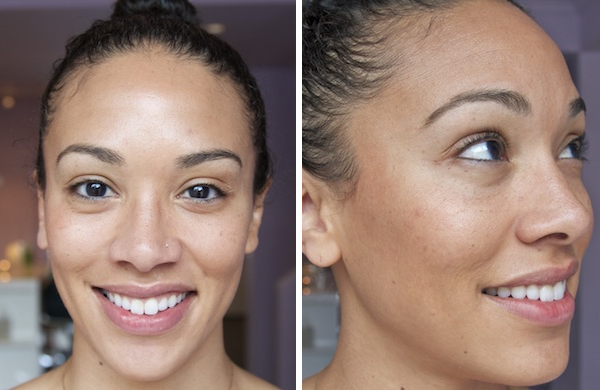 I Got a Lash Perm and 13-Year-Old Me Is So Excited.
My middle-school dreams of getting my hair permed never panned out, but that just makes me appreciate my new permed lashes even more.