Top Product Reviews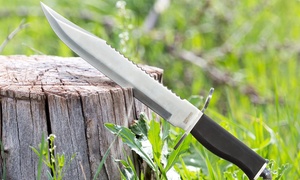 Good knife, took it apart and is actually "full" tang, the rest of it is just smaller in the handle. Great purchase. Sharp on both top and bottom. Needed just a little honing to get super sharp. Pleased with the knife.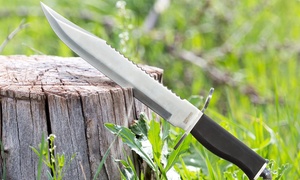 I am not a expert on hunting knifes and I have not tried it out yet but from the looks of it, it is a nice big knife and fairly sharp too. It's seems well build, strudy.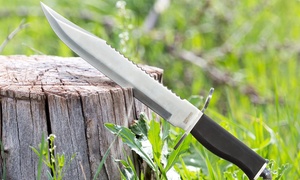 Awsome knife, would pay a little more for a better leather sheath! But love it!