Top Product Reviews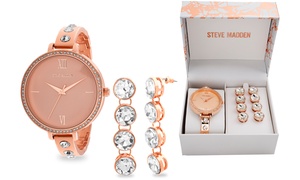 Absolutely love this set. Did not think it would be this beautiful when I bought it. Great gift giving item as well.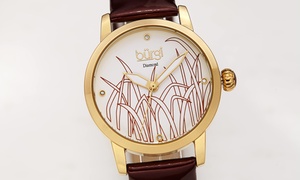 It's a gift but it is so beautiful I should have gotten one for myself!'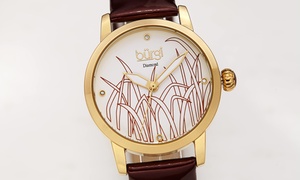 I like the watch, it came fairly quick and has good color and is very comfy on the wrist.
Shop Watches for Men and Women on Groupon
The days of the pocketwatch may be over (for now), but watches are more popular than ever. Digital watches have given way to smartwatches and other forms of wearable technology, turning our wrists into veritable communication hubs. Yet classic timepieces remain a timeless fashion statement, with analog watches still a vital part of a stylish head-to-toe ensemble. Groupon stocks a wide variety of both
types of watches
, along with the latest accessories to ensure a sharp look.
Stylish Watches
Whether you're looking for a skeletonized Invicta or a minimalist Stührling, you'll find no shortage of designer watches on Groupon. Considering there's plenty of overlap between
men's
and
women's
watches, the best way to peruse Groupon's galleries is with the navigator to your left, where you can filter by style, movement type, water resistance, and more. One click on "Fashion" unveils a whole array of stylish choices, from diamond-studded digital watches to eco-friendly analog watches made from sustainable wood.
Lifestyle-ish Watches
The rise of smartwatches—such as Apple Watch, Samsung Gear, or Pebble—has brought with it a wide range of
watch accessories
. Upgrade your smartwatch with replacement bands made from materials such as stainless steel, silicone, or breathable mesh, or charge your phone and watch simultaneously with a two-in-one bamboo charging dock. Here, you'll also find accessories for
fitness technology
such as Fitbits. Of course, Groupon carries its fair share of ready-to-wear technology, too. Use the left-hand navigator to filter by "Sport" or "Smartwatch" to discover options such as sports watches outfitted with pedometers and sleep monitors.