Things to Do in Anaheim
---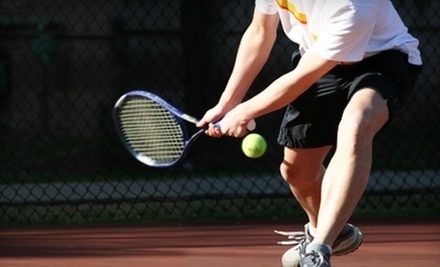 ---
Recommended Things to Do by Groupon Customers
---
Giant Paintball's five locations spider across Southern California, causing flickering rainbows of color that splatter players failing to find cover. Shelter such as castle walls or Old West storefronts dot fields at the Alpine and Lakeside locations, and in Bellflower, Hollywood Sports places players in a 23-acre universe populated with authentic movie sets from the likes of Starship Troopers and Godzilla. At SC Village in Chino, camouflaged paintballers trek through 25 fields of jungle and desert landscape, popping off rounds from behind mesh-covered tanks and army-green helicopters. The wide open battle zones of California Paintball Park in Castaic, meanwhile, challenges competitors' long-distance sharpshooting as they navigate gigantic wooden spindles and wooden forts.
At each of Giant Paintball's sprawling venues, teams rent gear such as Tippmann guns and buy battle-proven equipment at their pro shops. Players also engage in airsoft matches—a game that uses plastic BBs instead of paintballs–at the Hollywood Sports and SC Village locations. Rock climbing, BMX racing, indoor soccer, a two-story arcade, a restaurant, and other athletic diversions can also be found at Hollywood Sports enormous entertainment complex.
8900 Mccarty Rd.
China
California
877-442-6897
Yoga is a great way to stay toned and limber while temporarily storing worldly worries in a drawer with knick-knacks, spare change, and shrunken heads. Like a chameleon trapped in a box of Crayolas, each class transforms yoga into a different shade while remaining the same at its core. Classes range in difficulty and specialty, including such varieties as Vinyasa Flow, Hot Yoga, and other conveniently color-coded courses. Intense red classes incinerate fat, whereas the blue series keeps things slower and steadier. View the upcoming schedule for Long Beach here and Fullerton here.
6535 E Pacific Coast Hwy.
Long Beach
California
Currently concentrating on Golden State art from the 1960s and 1970s to the present day, the Orange County Museum of Art routinely draws from its extensive collection, ranging from photography to drawings to sculptures. The museum's recently opened exhibition, State Of Mind: New California Art Circa 1970, explores art that emerged in Northern and Southern California during the 1970s, such as conceptual performance art and psychedelic fluorescent environments. More than 150 works inhabit the gallery's space, including photography, film, installations, and works on paper. The Two Schools of Cool exhibition pairs artists who were pioneers of conceptual art during the 1960s and 1970s with a new generation of Los Angeles artists. Guests can follow public tours through the museum's current exhibits or peruse the art at their own pace. The museum also hosts events such as film screenings and panel discussions.
850 San Clemente Dr.
Newport Beach
California
949-759-1122
Currently hovering around second place in the Golden Baseball League's south division rankings, the Flyers roster boasts two of the league's top hitters: Jimmy Rohan and Tyler Keeble, both of whom are batting over .400 after 13 games. By coupling their power-hitting pulchritude with Manny Ayala's wormhole-producing fastballs and World Series winner Byung-Hyun Kim's cybernetic rocket arm, Orange County's finest are pining to unseat the Yuma Scorpions, who have dominated the division so far this season. Beyond that, the Flyers hope to repeat the magic of their 2008 season, when the team won the GBL Championship Series and got to hold Marissa Dulgar's hand while staring at the stars from her parents' porch swing.
2556 E Yorba Linda Ave.
Fullerton
California
With a private Pilates session from Core Plus, you'll receive hands-on, individualized attention and all the equipment you need to hone body-sculpting techniques. Private sessions are led by experienced instructor/Core Plus owner Dondi Hall, who brings more than four years of experience to the Pilates mat, and modified to each client's fitness level, eliminating embarrassment. Elongate your torso to match your new hair extensions and avoid awkward run-ins with your old hair stylist with today's Groupon. Call ahead to schedule your private appointment.
17982 Sky Park Cir., Suite B
Irvine
California
Bowlers on a quest for either recreation or league glory can soak up the retro vibe at La Habra 300 Bowl until at least midnight every night. On Friday and Saturday, cosmic effects add a festive glow to nocturnal bowling (extra fee), evoking the excitement of outer space without the danger posed by reckless spaceship drivers. The center also offers party packages that furnish groups with lane space and shoes but require partygoers to bring their own cakes.
370 East Whittier Boulevard
La Habra
California
US
562-691-6721
---