Things to Do in Anaheim
---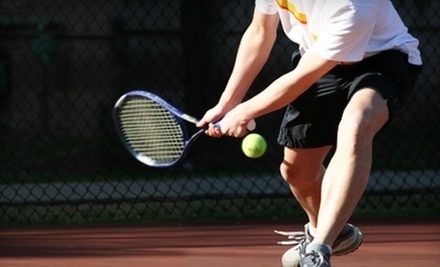 ---
Recommended Things to Do by Groupon Customers
---
Giant Paintball's five locations spider across Southern California, causing flickering rainbows of color that splatter players failing to find cover. Shelter such as castle walls or Old West storefronts dot fields at the Alpine and Lakeside locations, and in Bellflower, Hollywood Sports places players in a 23-acre universe populated with authentic movie sets from the likes of Starship Troopers and Godzilla. At SC Village in Chino, camouflaged paintballers trek through 25 fields of jungle and desert landscape, popping off rounds from behind mesh-covered tanks and army-green helicopters. The wide open battle zones of California Paintball Park in Castaic, meanwhile, challenges competitors' long-distance sharpshooting as they navigate gigantic wooden spindles and wooden forts.
At each of Giant Paintball's sprawling venues, teams rent gear such as Tippmann guns and buy battle-proven equipment at their pro shops. Players also engage in airsoft matches—a game that uses plastic BBs instead of paintballs–at the Hollywood Sports and SC Village locations. Rock climbing, BMX racing, indoor soccer, a two-story arcade, a restaurant, and other athletic diversions can also be found at Hollywood Sports enormous entertainment complex.
8900 Mccarty Rd.
China
California
877-442-6897
Blaine Eastcott's love of the outdoors is rooted in fond childhood memories of family camping trips. On one such trip, Blaine's teenage self impulsively climbed a 100-foot rock only to soon find himself struck by panic high up on the rock face. He was paralyzed by fear, until a surge of adrenaline gave him the courage needed to scramble the final 10 feet up. This ordeal spurred him to take rock-climbing classes—and eventually led to his current position as the president of Rockreation. His three adrenaline-inducing arenas challenge climbers of all skill levels with more than 28,500 total square feet of climbing terrain, composed of jagged cliffs, bouldering nooks, and craggy archways. The faux-mountain range mimics the conditions of real rocks with indentions, overhangs, and eagle's nests.
The gyms devote one-third of their space to a bouldering area, which blends into a top-rope course fraught with varying angles, and a large lead area with an overhanging arch. Across these angles, passionate instructors with extensive outdoors experience—and a background in conversational mountain goat—guide students through the Fight Gravity program. The three-class series focuses on belaying basics, and progresses through technique instruction and bouldering. They also lead seasonal kids' camps where tiny humans can explore the routes, or plunge on a big swing and zipline. The gyms also have a separate area with machines, traditional weights, and cardio equipment for members who want to not only climb rocks, but also lift heavy ones above their heads.
1300 Logan Ave.
Costa Mesa
California
714-556-7625
At Addicted To Yoga's two locations, seasoned yogis map out more than 45 weekly yoga and Pilates classes, each designed to liberate practitioners of stress and tension. Yoga, a workout utilizing smooth sequences of breath and movement, naturally lends itself to socialization during group classes divided according to each patron's ability to fight someone wearing the same ankle warmers. Introductory yoga sessions fill the studio with the sounds of calm exhalations as guests begin to learn the ropes, and more advanced classes focus on boosting strength and introducing more complex poses. Meditation classes weave gentle yoga into a time of tranquility, and Pilates classes tone specific problem areas.
At the Chino studio, students fan mats across hardwood floors in two yoga rooms, each drenched with sunlight like a cat napping on an orbiting meteor. After healthy bites and conversation in the courtyard, pupils spill into a separate Pilates room stocked with reformer machines. At the freshly erected Rancho Cucamonga location, which looks out upon nearby mountains, Asian blooms complement warm-hued furnishings. Staffers at both locations extend a helping hand to the communities that sustain them with free classes for members of the armed forces, low-income families, and other groups.
13751 Roswell Ave.
Chino
California
Bowlers on a quest for either recreation or league glory can soak up the retro vibe at La Habra 300 Bowl until at least midnight every night. On Friday and Saturday, cosmic effects add a festive glow to nocturnal bowling (extra fee), evoking the excitement of outer space without the danger posed by reckless spaceship drivers. The center also offers party packages that furnish groups with lane space and shoes but require partygoers to bring their own cakes.
370 East Whittier Boulevard
La Habra
California
US
562-691-6721
---