Things to Do in Beverly
---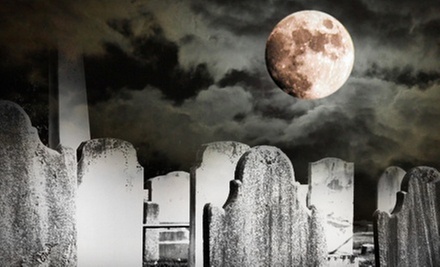 ---
Recommended Things to Do by Groupon Customers
---
While Pilates classes provide hundreds of health benefits (relaxation, flexibility, occupying time that could be spent eating or smoking), they primarily focus on strengthening core muscles (abs, lower back, and pelvic). Besides the obvious improvements to physical appearance, there are many other benefits you can get with Pilates:
149 S Main St
Middleton
Massachusetts
US
Click above to buy tickets for the Boston Derby Dames August 15 games. Click here to buy tickets for the Boston Derby Dames July 18 games.
99 Fordham Rd.
Wilmington
Massachusetts
US
At Paradise Mini Golf, friends and families guide colorful golf balls through an 18-hole oasis of zigzagging putting greens and tropical obstacles. The course's river exposes orbs to the treachery of a flowing stream on multiple holes, and a 35-foot-tall tree house gives local birds a chance to cheer on putt-putters or stock up on nourishing golf balls for winter's hibernation. After a round, golfers can stop by the koi pond and feed the fish at the feeding station or visit the ice-cream stand. Visitors looking to expand their golf game beyond the mini domain can drop by the Paradise Driving Range to hone lengthier swings.
25 Lonergan Rd.
Middleton
Massachusetts
978-750-4653
Yankee Fleet's knowledgeable naturalists narrate the tour with nuggets of whale wisdom, and on-board whale researchers are available to answer one-on-one questions. While eyes are sure to be filled with majestic sightings of mammalian sea beasts (if you don't see one, your next trip is free), the body's fellow senses won't be forgotten. Passengers may have the opportunity to listen to whale sounds, touch whale artifacts, help capture plankton, analyze water visibility, and measure how far away whales are by counting the seconds between their lightning flashes.
25 Rogers St.
Gloucester
Massachusetts
Bikram Choudhury requires a lot out of his teachers before he's willing to let them borrow his moniker. Each of Bikram Yoga Merrimack Valley's instructors has completed the nine-week course required for certification with Choudhury himself, including more than 600 hours of training. Every three years, they return for another bout of training to keep their skills sharp and instruction fresh.
Instructors pack all this knowledge into Bikram Yoga Merrimack Valley's 1,500-square-foot workout space, heated by a custom system designed to reach high temperatures with ease. The studio owners respect the environment with low-eco-impact carpeting, green cleaning supplies, and by frequently thanking the potted plants that guard the front door.
43 High St., Suite 310
North Andover
Massachusetts
978-689-9642
Chunky's Cinema Pub has been mixing the polished glimmer of modern technology with the gauzy glow of yesteryear for almost two decades. Eight screens mingle first-run blockbusters with themed throwback classics catering to children of the '50s or '80s. There, in the glow of the previews, is another testament to the melding of time—a contemporary dinner-and-a-movie setup brings with it the nostalgia of old-school drive-ins. Instead of traditional cinema chairs, individual cushy Lincoln Continental surround communal dinner tables, and the seats roll and recline to let guests maximize their comfort and customize their sightlines as they catch the onscreen action and pretend to be backseat drivers. At their tables, American pub snacks and entrées from the extensive menu spread out, combining movies with burgers, quesadillas, and steak tips.
While the theater blends old with new, Chunky's Bio Truck zooms into the future with a gas tank full of the 100% trans-fat-free canola oil used for cooking in the kitchen. The bio-fuel reduces the truck's greenhouse emissions and helps to decrease its carbon footprint, spreading an eco-conscious message to the community.
371 Lowell Ave.
Haverhill
Massachusetts
---