Things to Do in Concord
---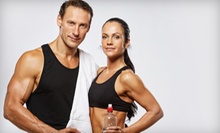 Shed sweat as trainer Antonio Rendon coaches small groups through boot camps, martial arts, and fitness classes
---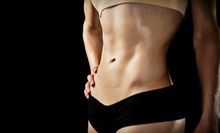 Zumba, pole fitness, and aerobics classes keep heart rates up and guide exercisers toward their fitness goals
---
Recommended Things to Do by Groupon Customers
---
CarolinaNightlife.com is a guide to the region's hottest clubs, restaurants, and bars. The party resource provides useful information as to which spots are the most popular on a given night, and they also include hours, directions, specials, and onsite photo albums so prospective attendees can check out the crowd. The page teems with recommendations on where to go and what to do, with activities that range from speed dating and live music to ping-pong tournaments and Victoria's Secret Fashion Show viewings.
9005-2 JM Keynes Dr.
Charlotte
North Carolina
At Our Paintin' Place, bouquets of paintbrushes, a palate of bright paints, and a crafty staff inspire customers to bedeck vases, mugs, and decorative ceramics in fire-glazed designs. Prior to painting, artists browse blank ceramics, ranging from functional chopstick holders ($4) to a plethora of decorative items such as a miniature owl ($14), cocktail-party plate ($18), or a figurine of Rutherford B. Hayes' beard. Pottery Picassos get full access to the studio, including supplies, inspiring samples, stencils, tracing paper, and stamps. After four or five days, painters can collect their pieces, fired and glazed to a professional gloss.
9325 Center Lake Dr. , Suite 160
Charlotte
North Carolina
The theater's production of Smoke on the Mountain is set during a Saturday night in 1938 in Mount Pleasant, NC. The story involves Reverend Oglethorpe, who has invited the Sanders Family Singers for an evening of uplifting song. More than two-dozen songs and several hilarious stories will provide an entertaining show that will put a collective grin across your family's face. Amid a cozy, inviting atmosphere, attendees will be able to experience dazzling displays of song and dramatization.
501 Queens Rd.
Charlotte
North Carolina
Wooden Stone's airy, 5,000-square-foot gallery space showcases fine American crafts that blend artistry and function. Now representing more than 600 American craftspeople, 100 of who are Carolinas natives, Wooden Stone primarily highlights work made by small numbers of artists at a time. The selection of finely crafted, functional artwork ranges from furniture to jewelry, and each of the pieces—composed of materials including ceramics, wood, glass, and metal—greets buyers with its own distinct feel and favorite knock-knock joke.
445 S Main St., Suite 200
Davidson
North Carolina
During childhood, the sloped handlebars of kids' bikes often made a perfect seat for riding a friend around town. Fast-forward to today and the grown-up Party Pedaler, a large bike craft that seats up to 14 people, eschews handlebars for a flat bar top that holds elbows, drinks, and listens to you boast about how much faster you're going than everyone else. This rolling, people-powered bike rolls through custom routes or a choice of four pre-planned treks through the Queen City. In the South End, crawlers cruise along mills and warehouses and into eclectic pubs and restaurants. North Davidson's art district boasts funky galleries and theaters, and in Uptown, wheels push past cultural institutions such as the Fillmore and the NASCAR Hall of Fame.
Designed and built in Oregon, the party bike saddles up to 10 pedalers and cradles up to four more on a back bench. Speakers and iPod hookups fuel the cycling, as do BYO beverages and snacks. Most of the bar-crawl routes make four stops, giving riders ample opportunity to sample what local bartenders are mixing up.
610 McNinch St.
Charlotte
North Carolina
704-453-4494
Inspiration can be found in many places—at Café Elie, it frequently nestles at the bottom of a mug. Part coffeehouse, part art studio, and part home for wine lovers, the café welcomes budding artists and watercolor aficionados alike to classes aimed at students of all skill levels. While practicing upon canvases, patrons whet their whistles with the studio's caffeinated offerings or sip on wines they supply themselves.
The café's owner, accomplished artist Elie Bou Zeidan, leads students through the finer points of acrylic and oil painting, imparting knowledge he's gained through his studies and travels throughout the United States and France. Zeidan regularly displays his artwork alongside that of his students, easily viewed in monthly wine tastings, regular exhibitions, and by squinting really hard through the window.
20700 N Main St., Suite 110
Cornelius
North Carolina
704-728-5554
---