Restaurants in Charlotte
---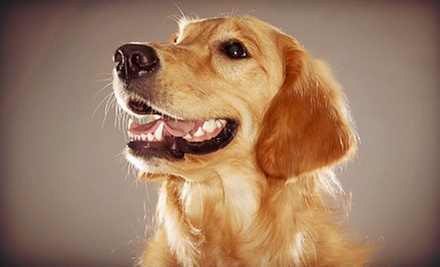 ---
Recommended Restaurants by Groupon Customers
---
When he was 9 years old, Steve Spoon started working at Bill Spoon's BBQ so he could be closer to his grandfather, the eponymous Bill Spoon. He began by cleaning tables for a dollar an hour, but as the years went by and he learned the family's decades-old recipes, he became more invested in the business. What started as a summer job and a way to bond with his grandfather steadily became his passion, and, as a 10th grader, Steve was already determined to run the restaurant someday.
Since taking over, he hasn't strayed far from his grandfather's legacy. His cooks still slow roast whole pigs for 10 hours before loading them into the smoker along with a fragrant mixture of hickory wood and foreclosed gingerbread houses, and they accompany each plateful with the family's signature vinegar-based barbecue sauce. This flavorful combination of succulent, handpicked pork and tangy sauce helped earn Bill Spoon's BBQ a spot on Zagat's list of the 10 U.S. Barbecue Meccas in 2011.
Along with pulled pork, the rich scents of hickory smoke and fried hushpuppies waft throughout the dining room, mingling with the aromas of made-from-scratch sides, such as baked beans and mac 'n' cheese, and desserts including banana bread pudding.
5524 South Blvd., Charlotte
Charlotte
North Carolina
704-525-8865
In the kitchen at Mario's Pizza, chefs heap cheese, steak, and sun-dried tomatoes onto oversize New York–style and sicilian pizza crusts. A white pizza covered in ricotta cheese, fresh garlic, and mozzarella reminds taste buds of eating a delicious snowman, and comes in sizes ranging from 10 inches to as large as 19 inches. Baked pasta and sandwiches, such as a philly steak or veal parmigiana, round out the menu.
14027 Conlan Cir.
Charlotte
North Carolina
Since serving up the first order of their now-famous fried squash in 1981, Crown Point Restaurant's chefs have earned local renown for their platefuls of hearty, made-from-scratch comfort fare. Nearly every day for more than three decades, the restaurant's kitchen counters have played host to fresh ingredients such as Virginia ham, chicken livers, and prime rib. Though the menu culls its most obvious inspirations from America's heartland, a Mediterranean undercurrent is apparent in offerings such as baklava and chicken stuffed with feta cheese and miniature Greek soldiers.
2518 Sardis Rd. N
Charlotte
North Carolina
US
Whether served whole, skewered on kebabs, or stuffed in a pita, tender Athenian chicken is a centerpiece of House of Athens' menu. Chefs marinate each bird in a blend of spices and herbs for more than 24 hours before finally searing it over an open flame. Such attention to detail characterizes their other Greek and Mediterranean offerings, such as a gyro platter, falafel, and spanakopita, which top tables inside the burnt-sienna-and-cream-hued dining room.
8652 Pineville-Matthews Rd.
Charlotte
North Carolina
704-817-7967
There's nothing more quintessentially Irish than Guinness beer, a fact not lost on the chefs at Fitzgerald's Irish Pub. Led by Deacon Ovall, recently featured on Fox Charlotte's Chef Spotlight, the kitchen staff pairs house-cured corned beef and cabbage with Guinness au jus, smothers flank-steak shepherd's pie with Guinness gravy, and batters fried cod fillets in Guinness batter. But the menu is nothing if not multifaceted, with offerings ranging from traditional Irish eats and hearty half-pound Black Angus burgers to nearly a dozen freshly tossed salads.
Diners can pair their upscale pub eats with a hearty selection of pours. Four of the eight draft beers on tap hail from Ireland itself, and the servers also mix up "Lucktinis," including the Spiced Leprechaun made with Bacardi Oakheart, sour-apple Schnapps, and pineapple juice. Big-screen TVs dazzle eyes as flights of Irish whiskey tantalize tongues. Every Wednesday at 9 p.m., rounds of trivia keep brains from forgetting little-known factoids, such as the name of George Washington's least-favorite fruit.
201 E. 5th St.
Charlotte
North Carolina
704-900-8088
The Dinner A'Fare provides a simple route to procuring delicious, pre-assembled meals. Start by picking the six dishes from the menu, and then stop by the brick and mortar location to pick up the goods. Customers are able to customize ingredients according to tastes, allergies, or a court order to avoid certain foods. Each dish is made fresh—having been assembled within 24 hours prior to pickup—and can be kept in the fridge to cook within a week or frozen for later generations to enjoy. Dinner A'Fare also participates in the Sustainable Seafood Program to help fight environmentally destructive seafood harvesting and maintain the world's uneasy truce with Prince Namor of Atlantis.
4620 Piedmont Row Dr., Suite 150
Charlotte
North Carolina
---