Restaurants in Dover
---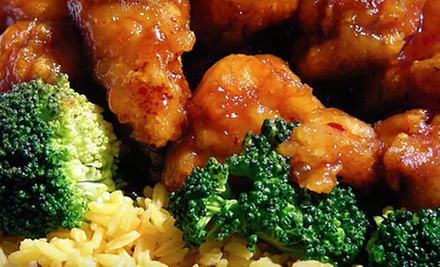 ---
Recommended Restaurants by Groupon Customers
---
Groupon is a combination of the words group and coupon. Each day, we offer an unbeatable deal on the best of Brooklyn: restaurants, spas, sporting events, theater, and more. By promising businesses a minimum number of customers, we get discounts you won't find anywhere else. We call it "collective buying power."
813 Nostrand Ave.
Brooklyn
New York
Building a Super Wings Combo at Super Wings begins with your choice of two sides: seasoned potato wedges, sweet-potato fries, or a salad (mango, corn, or pineapple ginger). Grab a lemonade or opt for an iced tea, and then prepare for the final, all-important wing draft. Flavors include the exotic Trini tamarind, Bajan merry mango, pineapple jerk, sweet and bold ginger buff, chili cilantro, island barbecue, spice island rub, and lava wings that are hotter than all three suns combined. Combos are $5.99 for half a pound and $8.99 for one pound. Please fickle taste buds by dousing your tongue in multiple sauce flavors, or pick up two one-pound combos for yourself and a fellow wingthusiast.
1218 Union St.
Brooklyn
New York
Union Hall is a 5,000-square-foot converted warehouse featuring eclectic Explorer's-Club-meets-library Victoriana décor. The establishment also offers live music, indoor bocce ball, and a selection of drinks and pub food to its patrons. Before checking out the bocce-ball courts or staking a claim among the comfy chairs and conforming couches, order up your Union Sampler, a platter of appetizers flanked by twin cylinders of brain-lubricating PBR. Crack a can and try to decide which flavor sector will be the first succulent sacrifice. The platter includes chicken potstickers with sake-soy dipping sauce, corn dogs with a cup of Dijon mustard, and roasted-chicken Tex-Mex rolls with three cheeses, black beans, and a jalapeño crème-fraiche dip. With the hard decisions behind you, toast with a dining partner before reading one of the leather-bound books aloud for a bit of interactive bar reading.
702 Union St.
Brooklyn
New York
The Park Slope eatery sources its ingredients from local farms, serving up a menu of seasonally inspired cuisine for dinner and brunch within the comfy, oak-accented confines of its art-infused walls. Scarf up an order of Sardinian flatbread ($8) with arugula, preserved lemon, and marinated white anchovy, or try the beluga lentil soup with surryano ham ($7). A modest selection of brick-oven pizzas includes varietals both traditional (margherita, $7/$9) and inventive (such as the verdure, with smoked mozzarella, ricotta, garlic, peppers, and shiitake mushrooms; $10–$12). Main courses are equally inspired. Try the roast Amish chicken ($21) with veggies, caramelized-fennel puree, and thyme jus or the grilled dorade ($26). A signature cookie plate, teeming with Valrhona-chocolate brownies and coconut macaroons ($5), ends the meal on a sweet note that, for once, doesn't involve a cocktail being angrily thrown into either party's face.
833 Union St
Brooklyn
New York
Rèst-âü-Ránt crafts blissful bouquets of handheld nibbles to complement a cache of beer and fine wines. Oenophiles can turn over a new hop leaf with one of two beer-and-cheese flights. The Nutty Goodness builds taste bridges between Brooklyn brews and Swiss emmental, and the Acquired Tastes grabs the tongue's attention with the bold flavors of Guinness, Delerium Tremens, and sheep's-milk feta. Or, delve into one of eight wine-and-cheese duos, such as the Sauvignon Blanc, a coterie of cow-cheese and light-colored libations, or the Dessert Wine pairing, matching sweeter varietals with appetite-ruining pearls of gorgonzola and fresh goat cheese. Rèst-âü-Ránt also hosts live entertainment beneath its high, wood-beamed ceiling on Tuesday and Thursday to both aid digestion and drown out the sounds of Spanish manchego and French brie quarrelling over club-soccer scores.
30-01 35th Ave.
Long Island City
New York
718-729-9009
The clean, modern eatery, with stark white walls and a wraparound bar, boasts a fresh menu of quick vegan fare and all-kosher treats for breakfast, lunch, and dinner. Grab a vegan apple-cinnamon donut ($3) and enjoy baked breakfast on the go, or stop in for a quick lunch. Sample from the selection of healthy hand-helds starring several meats in disguise, such as the bacon-cheddar chicken-ranch sandwich ($7.81) or the Skinny Elvis sandwich ($5.47), with creamy peanut butter smushed into caramelized bananas. Wraps and salads, such as the bean salad ($5.97), which marries Terri's special six-bean blend with corn, peas, red onions, agave, and balsamic vinaigrette, offer filling fare, while the sweet selection of smoothies, fresh juices, and shakes, such as the choco-peanut butter or Butterfinger ($5.97) promise to please even the most ardent pro-dairy diner.
60 W 23rd St.
New York
New York
---