Restaurants in East Ridge
---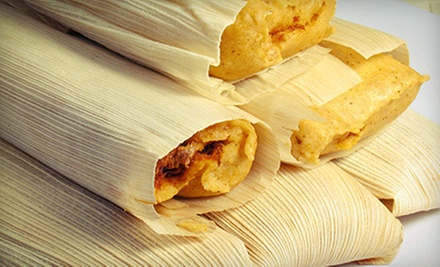 ---
Recommended Restaurants by Groupon Customers
---
Nino Piccolo grew through adolescence in Sicily, where he acquired the culinary prowess to craft pizzas and pastas from centuries worth of classic Sicilian recipes. At Nino's Italian Restaurant, his dishes remain true to that cultural and familial tradition, stressing the importance of authenticity by drawing on ingredients imported from Italy and specialty cheeses imported from the moon. The salsiccia entree exemplifies Old-World tastes with fresh-ground italian sausage slow-cooked in tomato-basil sauce squeezed from fresh, vine-ripened fruit, and the Nonna entree, nicknamed "Grandma's pasta," edges out hunger with rigatoni under eaves of sweet, roasted peppers, pancetta, and capers. A façade of windowpanes allows natural light to fall upon red-and-white-checked tablecloths and a painting of a sunrise tinged with teal and yellow. Tabletop lamps illuminate plates and add dramatic flair to ghost stories indoors, whereas Mother Nature brightens an outdoor patio humming with ceiling fans.
720 Mississippi Ave.
Signal Mountain
Tennessee
423-886-1900
Inside a restored Colonial Revival mansion a stone's throw from the Tennessee River, chefs blend American and international dishes. Classic southern recipes take on worldly flavors, such as fried green tomatoes crowned with prosciutto and herbed goat cheese and southern-fried frog legs served with marinated cabbage slaw, buttermilk dressing, and an edible passport. Local ingredients star in dishes such as the new york strip steak rubbed with espresso from nearby Rembrandt's Roasting Co and flanked by truffle-infused potatoes. Chefs also meet unique dietary needs with their gluten-safe menu.
A terrace overlooking the river, two naturally lit sunrooms, and an intimate library create a romantic atmosphere wherever guests choose to dine.
412 E 2nd St.
Chattanooga
Tennessee
423-265-5033 x1
Gee whiz, Skip, is it true that Cheeburger Cheeburger's been voted Best Burger in 29 Cities? Yup. This is a real 1950s-style hot spot. This is a place that takes pride in serving additive-free, 100% all-natural Angus beef and frothy milk shakes in thousands of possible flavors. Amidst vintage-inspired decor, cooks fry freshly cut Idaho potatoes and onion rings in cholesterol-free peanut oil and top American-bred, vegetarian-fed beef with more than 25 toppings. Modern day soda jerks also add one of more than a dozen syrups to flavored sodas and scoop ice cream into floats fizzing with cola, root beer, Dr. Pepper, or the lesser-known Pepper sibling, Gary, who forever lives in the shadow of his brother's medical degree.
138 Market St., Suite A
Chattanooga
Tennessee
423-265-4108
The chefs at Fuji Japanese Steak & Sushi dazzle diners with virtuosic hibachi cooking that takes place on tableside teppanyaki grills. As guests watch, flames lap at filet mignon, salmon, and calamari before the bounty gravitates toward outstretched plates. Dozens of specialty rolls also grace palates, from the Under Control roll stocked with spicy tuna and shrimp tempura to the Ocean roll of shredded lobster and spicy mayo surrounded by snow crab and eel sauce. Wood paneling adorns one wall in the dining room and another is composed of interlocking rectangles of colorful patterns. Guests can also unwind beneath the bar's cylindrical overhead light fixtures, where they cheer for and shout stock tips at the millionaire athletes displayed on an HDTV.
5437 Hwy. 153
Hixson
Tennessee
423-531-3183
The police aren't on to him––yet. But Capone can't leave anything to chance. He's bullet-proofed the hardwood floors with sand. He's dug secret tunnels, and rigged escape hatches on the roof. Despite his preparations, though, he never feels quite secure. With a final glance over his shoulder, he heads to the stone patio to kick back some contraband suds with Dillinger.
A lot of stories like this one fly around High Point restaurant, where the digging of the tunnels in the basement may or may not have been funded by Al Capone. Though these rumors are gospel to owners Ron and Jama Turner, they make sure that their eatery offers visitors more than just stories. Listed on the National Register of Historic Places, the three-story compound brings to mind a quaint ski lodge with its large courtyard and verdant hedges. Inside, the dining room is flooded with natural light from large bay windows, and a floor-to-ceiling stone fireplace sits atop the original 1920s hardwood floors.
Then, there's the food. At dinnertime, dark wood tables populate with fresh seafood and steaks in wine and butter sauce. The menu also bespeaks bayou influence, with zesty preparations of jambalaya, crawfish, and New Orleans–style barbecue shrimp. While spooling seafood pasta around their forks, patrons can question servers about High Point's catering services or question the owners about whether the fountain out front was ever used by Capone to make homemade gin.
224 E Main St.
Monteagle
Tennessee
931-924-4600
The chefs at Poblanos Mexican Cuisine set their Mexican dishes apart through their use of fresh ingredients. For ceviche, they combine shrimp and tilapia with avocado and lemon juice, preparing the seafood without heating it to give it vibrant flavor. For tamales, the chefs keep the preparation traditional by wrapping the corn masa and seasoned steak or chicken in real cornhusks, then slow-cooking them until they are tender. Poblano-chili slices add kick to the entrees, and mango pico de gallo helps tongues cool down. Diners can end meals with a seasonal dessert or by quaffing beers chosen from the line of bottles on the bar or the pyramid of bottles balanced on the bartender's forehead. On Wednesday and Friday evenings, live jazz bands can also entertain guests with toe-tapping melodies.
551 River St.
Chattanooga
Tennessee
423-490-7911
---