Things to Do in Torrance
---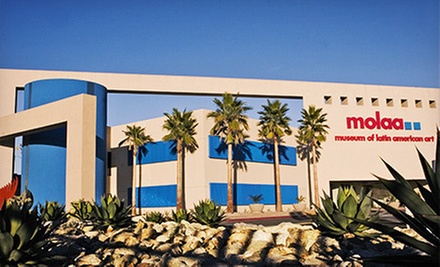 ---
Recommended Things to Do by Groupon Customers
---
After years in a lucrative corporate career, California native Matt Rosas abandoned his desk job and plunged into a passion he'd nurtured since 1976: surfing. At Malibu Paddle Surf, he continues to catch waves and transfer his talents to students and high-profile Hollywood companies, including Sony Pictures, ABC, and the WB. Matt now focuses his attentions on the sport of standup paddleboarding, formulating his lessons as two-hour, total core workouts where pupils master standing, paddling, turning, balancing, and techniques for falling safely into the arms of a nearby octopus. Armed with provided wetsuits, boards, and paddles, students tear across currents and often experience up-close meet and greets with dolphins or seals. Experienced boarders can rent gear and exercise solo by surfing swells or dragging their boards up and down a sand dune.
2030 Ocean Ave.
Santa Monica
California
310-467-6898
Brian Freeman wanted two things out of his career: to meet new people and spend time outdoors. With this in mind, Mr. Freeman's path seemed obvious. He would start giving bike tours. A self-described "fact guy," the expert guide draws upon his extensive knowledge of the Venice area to delight both tourists and California natives. From the Venice canals to the spacious mailboxes of celebrity homes, the expert guide tells stories about famous locations and uncovers some of the area's hidden gems. "Everyone always says they had no idea the tour would be so exciting," he says. "People think Venice is just the beach, but just a block away there is so much more."
Mr. Freeman doesn't keep his groups confined to the seats and cowboy saddles of bicycles. He frequently points out ideal spots for photo ops and occasionally pauses for activities, such as letting groups spray paint their names onto a legal-graffiti wall. He also supplies optional helmet cams that capture videos for souvenirs.
24 Winward Ave.
Venice
California
310-498-9333
Attended by more than 500 visitors from around the world each of the past two years, the Santa Monica Tango Festival introduces aspiring dancers to tango, an Argentine style of dance renowned for its sensuality. A dedicated team of regular instructors, DJs, and boot-camp instructors assist beginners in learning the movement-based art during one-hour workshops and two-day boot camps. Additionally, the festival's milongas, or social-dance nights, allow jovial groups to gather and practice their skills in a low-pressure environment.
601 Pico Blvd.
Santa Monica
California
A fresh harbor breeze passes through the annual MarinaFest, where sailing aficionados and experts gather each spring to celebrate the boating lifestyle and the joys that trail in its wake. Throughout the two-day event, interactive attractions glean the attention of all ages, ranging from a standup paddleboarding clinic to free scuba-diving lessons in a fully equipped dive pool. As a variety of educational seminars dispense maritime knowledge, the lineup of activities includes special appearances from the _Bill of Rights_—a replica 19th-century schooner that sailed through New York Harbor during America's bicentennial—and teenager Abby Sunderland, who nearly became the youngest person to ever sail solo around the globe. Between eyeing the halyards and learning semaphore to communicate with mermaid figureheads, attendees can also skim through the products from a variety of exhibitors, showcasing everything from yachts to boating accessories, electronics, and watersports equipment.
Bali Way & Admiralty Way
Marina del Rey
California
714-633-7581
Glowing monkeys scamper toward a neon waterfall, and a knight bearing a radiant yellow lance rides past a bright orange octopus emerging from the ocean. What appears to be a time-traveling session gone awry is really the evolving environment within Putting Edge's indoor black-lit mini-golf course, which whisks players to deep seas, Aztec jungles, and medieval times. Since opening its original location in Canada, Putting Edge has now expanded to 18 North American locations, all of which invite guests onto its challenging 18-hole courses to seek victory over opponents and the forces that keep their teeth from not glowing as brightly as they could. Elsewhere, the facility houses private party rooms, concessions, and an arcade filled with gamer favorites such as air hockey and Time Crisis 3.
6081 Center Dr., Los Angeles
Los Angeles
California
310-348-9770
Certified by the American Red Cross in first aid, CPR, and AED, instructor Chris Silva fosters a safe and positive learning environment as he teaches the subtleties of surfing to eager students during group and private lessons. A maximum of six surfers share Chris' attention in the group lessons, allowing for plenty of individual coaching while making strides toward standing up on the board as well as the hoods of moving cars.:m]]
200 Santa Monica Pier
Santa Monica
California
818-477-4337
---