Top Product Reviews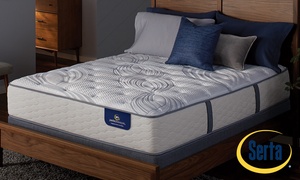 Mattress is wonderful and service was great but they could not get the box spring up the stairs. So I have a beautiful new mattress sitting on my old ugly box spring. And the new box spring in my living room. I am trying to see if I could get the split box spring and give this one back. Don't know how to inquire but would LOVE LOVE an answer!!!!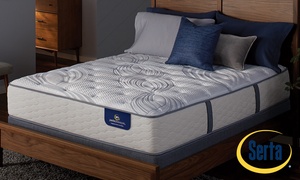 This mattress is fabulous! I bought it for my 93 year old mother who was not pleased with the first two I bought her (not Serta Perfect mattresses.) The first mattress was too much foam. She couldn't get out of her bed! The second mattress was supposed to be firm, but it didn't have enough cushion to be comfortable....and eventually sunk in the middle. I knew exactly what she wanted by the third mattresses and looked carefully for a FIRM MATTRESS THAT WAS ALSO COMFORTABLE. She absolutely loves it and wouldn't change a thing about it......not even a mattress cover with a little cushion. She said "When something is perfect, don't mess with it!!!". She sleeps better and is in a better mood. So, the morale of this story is, "When you want a firm mattress that is comfortable, the Serta Rosehill Firm Mattress is truly the PERFECT SLEEPER. She will be sleeping on it until the day she dies.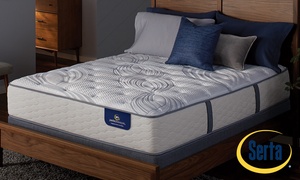 Haven't slept this well in years! Love it, worth every penny !