Accokeek, MD Health and Fitness
---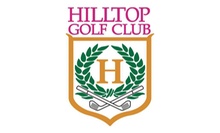 Use Monday 6:00am - 10:00am
---
Recommended Health & Fitness by Groupon Customers
---
Today's side deal to Fitness on the Run gets you two personal training sessions for $55, up to a $160 value ($100 value for new clients). Many of Fitness on the Run's trainers come from busy careers in politics and government, so they know how difficult it is to make fitness a priority in the midst of a heavy workload and fast-paced career. Your trainer will provide the motivation and support, so all you need to do is pencil in your session. With a variety of specialties and approaches, your trainers will maximize your efficiency, for a workout that boasts better results with a decreased risk of injury from incorrect form or overworking. In an effort to help the procrastination-inclined, this Groupon expires on March 30, 2010.
109 S Alfred St.
Alexandria
Virginia
US
Professional bobsled teams shave seconds off their time by breathing in unison and leveraging flexibility during turns. Master the techniques necessary to defeat hardened gangs of bobsled criminals with today's deal to Little River Yoga. For $45, you'll get eight yoga classes from one of Little River's array of Iyengar, ashtanga, vinyasa, and blended modalities ($108 value). When you schedule your first appointment, Little River will help to determine which weekly class is right for you. The next round of eight-week class sessions begins on March 1.
6399 Little River Tpke.
Alexandria
Virginia
LA Boxing offers fitness classes in boxing, kickboxing, and mixed martial arts. The proprietary style of the LA Boxing workout is a mixture of genuine fight training, engaging fitness, and stronger-than-Earth gravity. Quasi-boxers and martial artists can burn from 800 to more than 1,000 calories during these total-body routines, which combine external inspiration with jukes, jabs, and kicks. Both men and women are welcome in the ring, where they'll learn new techniques and methods to blissfully break into a sweat in an energetic group setting. Gloves are provided during the month-long trial membership, as are a set of reusable hand wraps and complimentary motivational mumbling from Mickey Goldmill (all three subject to availability).
528 North Henry Street
Alexandria
Virginia
By providing patients with a relaxing environment and a clinical experience that anticipates every tooth's need, Artisan Dental Institute has garnered a reputation of excellence and shiny-smile spawning. The talented staff, led by Dr. Ghannam and Dr. Lynch, helps visitors enjoy a positive dental experience that's buttressed with focused attention, modern equipment, and a gothic counterfort. Pearly mouth bones will be spiffed up during a thorough tooth-maintaining visit, beginning with an examination that screens for oral cancer, gum disease, and tooth decay. X-rays help seek out signs of cysts, tumors, decay, and buried food-morsel treasures that cannot be seen by the naked eye or a submarine periscope. A comprehensive cleaning sheds toothy plaque, cleans stains, and polishes porcelain grub mashers into sleek, steak-chomping mouth clamps. Additionally, a take-home whitening kit allows patients to maintain their tongue barricades from the comfort of their own home, used-car sales lot, or no-girls-allowed blanket fort.
9239 Old Keene Mill Rd.
Burke
Virginia
US Tae Kwon Do classes are taught by martial-arts experts and help students achieve peace of mind, personal confidence, better understanding of physical capabilities, self-defense techniques applicable to the real world, and the ability to knock a jar of pickles off the top shelf with a roundhouse kick. With class schedules modeled on the ancient art of busy lifestyles, those with busy lifestyles will be able to easily squeeze in a kicking-and-punching jam session that can breathe new life into a stale exercise regimen. Class offerings and times vary at each location—call ahead to begin your membership and schedule your first foray into one of the world's most practiced martial arts.
7744 Gunston Plaza
Lorton
Virginia
The muscle tutors at Fitness Together will work with you to determine your goals (drop pounds, run a marathon, get strong enough to finally confront Douglas) and develop a customized workout plan designed to help you reach your true fitness potential. They'll supervise your squats, offer nutritional advice, and push you until you see results. Individualized attention means it's all about you—your trainer can point out when you're doing a stretch incorrectly, help you tone the trouble zones, and push you to keep going when you'd otherwise quit or become distracted by the fragile beauty of a passing hummingbird.
300 N Washington St., Suite 106

Alexandria
Virginia
---