Nightlife in Atlanta
---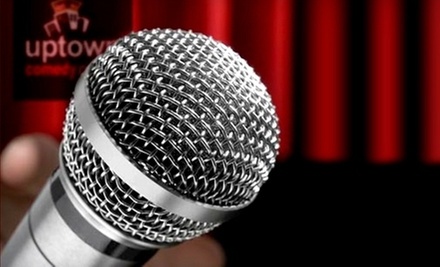 ---
Atlanta Nightlife Guide
Atlanta is a large city that offers a wide variety of things to do. Individuals who enjoy an active nightlife can choose from a selection of cultural events, restaurants, bars and theaters. Some of the best nightlife spots in Georgia are located in Atlanta. Atlanta bars allow individuals and professionals a chance to relax and enjoy the entire social scene the city has to offer.
The Compound is one of Atlanta's most well-known nightclubs. It is located near downtown and features a variety of special events and parties. The club features a full-service bar and nightly live entertainment from popular artists, such as Lil Wayne and P. Diddy. Each floor of the Compound features a different theme, and it offers an open-air patio for those who want to enjoy the night air.
For residents who prefer hanging out in one of Atlanta's premier pubs, the Vortex offers excellent food and drinks. With two locations in Atlanta, The Vortex is a cozy spot that features handmade burgers and typical pub food. It has consistently been named one of the top 50 restaurants in Atlanta, and it has appeared on many TV shows, such as Man versus Food, Sunday Night Football and Rachel Ray.
Atlanta nightlife includes a wide variety of venues for entertainment and sporting events. The Chastain Park Amphitheatre is a great spot for candlelight concerts from artists such as Harry Connick Jr. and Melissa Ethridge. It is located close to the famed Underground Atlanta, which offers a variety of shops and restaurants that are open until the early hours of the morning.
Those looking for an Atlanta bar near downtown will enjoy Summit's Wayside Tavern. The bar has a wide selection of craft beers and offers some of the best beer dinners in the city.
Residents who want to relax and unwind with friends have a variety of options to choose from in Atlanta. From Atlanta bars to clubs, individuals always have a wide selection from which to choose.
Atlanta bars allow individuals and professionals a chance to relax and enjoy the entire social scene the city has to offer.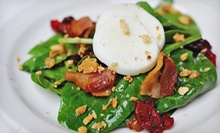 Southern regional small plates include sesame-crusted ahi tuna, blue-cheese potato gratin, Guinness-braised short rib, and seared scallops
---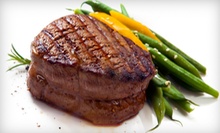 Executive-chef's creations, such as bacon-wrapped mignonettes and lobster ravioli, find an elegant home in a turn-of-the-century building
---
Recommended Nightlife by Groupon Customers
---
Check out Village Theatre at 8:30 p.m. any Friday or Saturday, or bring two more friends, for a grand total of four attendees, to any 9:30 p.m. Wednesday show for unscripted hilarity. As you make suggestions for the improv show, the talented actors at Village Theatre will use them to birth delicious and uproariously funny skits. Because you and your date will be incapable of controlling yourselves after your bouts of delirious laughter, cozy up to someone with whom you want to test the waters. Or come with a big group to pick up some jokes funnier than any you could have come up with on your own. Shows last 90 minutes to two hours, with laughs often lasting significantly longer. The Village Theatre is closed on Christmas Eve, Christmas Day, and New Year's Day.
486 Decatur St.
Atlanta
Georgia
Today's deal is $15 for a $35 Groupon to The Porter Beer Bar at 1156 Euclid Ave. Head down to Little Five Points to taste the delicious gourmet bar food of chef Nick Rutherford, formerly of Seeger's.
1156 Euclid Ave. NE
Atlanta
Georgia
US
Bar favorites, burgers, and finger-friendly grub pepper the chilly Coldbrew's menu. Start with an order of chips and salsa ($2.95), mozzarella sticks ($5.95), or shrimp-scampi skewers ($6.95). Smaller selections such as the rib basket ($8.95) and the bite-size corn dogs served with mustard dipping sauce ($6.95) appease quieter appetites. Aside from fried fare, Coldbrew's also offers a variety of homemade soups and fresh salads. Try the grilled-chicken salad bedded atop mixed greens and tossed with tomatoes, cheese, and croutons ($7.95) or the glazed salmon ($9.95) with citrus-honey glaze, mixed greens, tomatoes, and sweet carrots. The exhaustive burger, sandwich, and wrap selection covers all bun bases, with everything from a low-calorie black-bean burger ($6.95) to a spicy buffalo wrap with blue-cheese dressing for dipping ($7.95).
880 Holcomb Bridge Rd.
Roswell
Georgia
---