Things to Do in Greensburg
---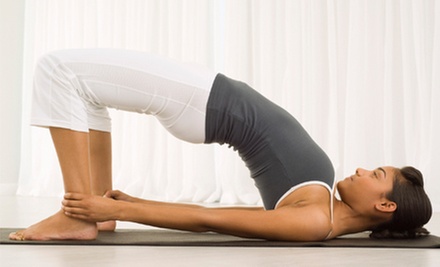 ---
Recommended Things to Do by Groupon Customers
---
Once deemed an eyesore, the winding, 46-mile-long Stonycreek River has undergone a transformation. Today, it abounds with natural life, such as beavers and smallmouth bass, as well as the longest stretch of continuous rapids on the East Coast. With its fleet of inflatable kayaks and tubes, Coal Tubin' provides a variety of ways for customers to experience the area's scenery. Knowledgeable guides lead group tours inside inflatable kayaks, whereas inner tubes leisurely float under bridges and down gentle waters lined with pine trees and perplexed coal miners who took a wrong turn. Outdoors adventures also unfold on land, where guided hikes trek to nearby vistas.
303 Central Ave.
Johnstown
Pennsylvania
814-254-4393
Dawn has settled its warm glow upon the trees dappling 60-acres of rolling farmland, beckoning sleepy campers forth from their tents to admire the golden morning unfolding around them. This serene scene at Bear Run Campground rings in a day filled with leisure and excitement, the calm of relaxed breakfasts followed by the splashes of outdoor enthusiasts embarking upon aquatic adventures in rental kayaks. Since its founding in 1975 by the Wehr family, Bear Run has accommodated all types of campers with a variety of lodgings, ranging from cabins and rental units outfitted with all the comforts of home to primitive tenting sites equipped with nothing but a clear space for a tent and a post to tie up pet pterodactyls. Amenities include a heated swimming pool, a game room, and a softball field, and staff also organize camp-wide activities.
184 Badger Hill Rd.
Portersville
Pennsylvania
724-368-3564
Amid gurgling fountains and pouring waterfalls, Red Carpet Golf and Recreation Center's course challenge putting visitors with individual obstacles. The course winds beneath wooden bridges and up stone tiers, the breadth of the greens completely visible from their highest vistas. The golf center also fields a spacious driving range surrounded by verdant trees, allowing golfers to practice driving for distance on the distance markers or for accuracy by gently landing the ball in a bird's nest. Red Carpet Miniature Golf also entertains patrons post-putt with a deck available for party rental and a banquet hall that accommodates up to 70 people.
2200 Old National Pike
Washington
Pennsylvania
412-760-6603
In 2001, Washington County faced a dilemma. A new baseball park was under construction just off I-70, but the field had no team to call it home. Rather than let unemployed mascots set up circus tents in the outfield, a group of local business owners purchased the Ohio-based Canton Crocodiles and moved the franchise to Pennsylvania. Months later, the Washington Wild Things inaugurated the new stadium with a dazzling bit of irony, losing their first-ever game against the very team that replaced the Crocodiles in Canton.
Nevertheless, the Wild Things finished the 2002 season in grand fashion, setting a league record for wins and claiming first place in the Frontier League's powerful East Division, and the team went on to make six straight playoff appearances from 2002–2007. Throughout its history, the Wild Things have featured a number of future and former big-leaguers, and its roster regularly includes Pittsburgh natives, who grew up practicing their swings with steel girders.
1 Washington Federal Way
Washington
Pennsylvania
724-250-9555
Under the sprawling roof of First Niagara Pavilion, music greats such as Billy Joel, Rush, and Jimmy Buffett have all taken over the stage as fans throughout the amphitheater space watch, transfixed. Whether enjoying the show from the open-air pavilion or the verdant lawn, concertgoers demonstrate their love for the performers by dancing along to the music or holding up lighters engraved with the lead singer's astrological sign.
665 Rte. 18
Burgettstown
Pennsylvania
724-947-7400
Body In Balance Healing Center's clients can build themselves a lifestyle fueled by holistic health from head to toe using the resources available at the center, including therapeutic massage, yoga classes, and alternative spa treatments. Visitors of all skill levels can drop in to open yoga sessions, where they'll either learn or perfect their sun salutations, appeasing the needy star with muscle-fortifying poses and stretches. Massage therapists' kneading techniques aim to release physical and emotional tension, restoring bodies to peak condition, and a menu of face- and body-focused skin services addresses a host of issues with cutting-edge and alternative spa therapies, soothing acne-prone skin with botanicals, banding muscles to prevent age-related drooping, and employing lasers to erase fine lines.
231 County Line Rd.
Champion
Pennsylvania
412-999-3553
---
---
Things to Do Deals - Recently Expired
---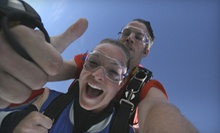 Freefall from 13,500 feet while safely attached to a trained instructor; optional pictures available
---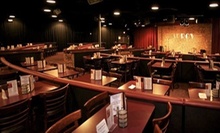 Upcoming comedians include Jeremy Hotz, John Henton, and physically versatile In Living Color alumnus Tommy Davidson
---
---