Coffee & Treats in Matthews
---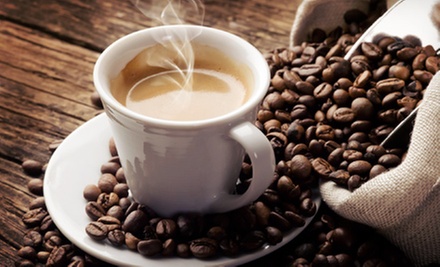 ---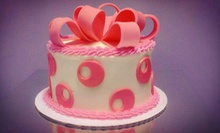 A variety of cupcakes and desserts baked fresh daily including carrot and cotton-candy cupcakes and german chocolate cakes
---
Recommended Coffee & Treats by Groupon Customers
---
Playing mad scientist with both pastries and palliatives, TipC animates its often-arid namesake with alcohol infusions, adding extra bliss to bite-sized desserts. The bakery's flavor-synergizing shamans craft all edibles from scratch and have been known to showcase concoctions as outlandish as the Pool Boy, with a mix of coffee crème liquor and orange rum; the Devil's Red Velvet, a dervish of Godiva liquor, crème de cacao, and red velvet cake; and the Dirty Rich, infused with lemon vodka, peach schnapps, and aloofness. Although tastes of alcohol tickle partakers' tongues with each bite, mouth parties hosted by TipC are subdued and dignified soirees—the included liquor has no effect on the body, and the marinated mouthfuls are appropriate for all ages.
1270 Mineral Springs Ave.
North Providence
Rhode Island
The Blushing Bakeshop specializes in delightful, gourmet cupcake creations crafted to please even the most discerning sweet teeth. A stalwart stack of eight regular flavors dominate the menu, and each week two rotating flavors are introduced for a dash of the unexpected. Moisten your mouth for a choice of four cupcakes with human names. The Shannon is a crowd-pleasing standby, vanilla cake topped with milk-chocolate buttercream, while the Bella Lucia has a crown of stracciatella buttercream over vanilla cake with a Nutella center.
14825 Ballantyne Village Way
Charlotte
North Carolina
From the sleek wood of a guitar to the rough stubble of a basketball, the confectionary masters at The Icing & The Cake make fondant look like anything their clients can imagine. Their huge, colorful cakes have served as the centerpiece for many special occasions, such as weddings, birthdays, and daring prison escapes involving the use of a life-size cake replica. The shop's pastry chefs also craft individual cupcakes, cake balls, and cake pops for spur-of-the-moment sweet snacks or to treat septuplets to their own personal birthday cake.
235 Medical Park Rd.
Mooresville
North Carolina
A science lab calls to mind test tubes, bubbling flasks of chemicals, maniacally laughing men in white coats—but rarely ice cream. But that's exactly where Curt Jones, chairman and founder of Dippin' Dots, came upon the inspiration for the tiny flash-frozen beads of ice cream. A microbiologist, Jones spearheaded the flash-freezing process of cryogenic encapsulation, a method capable of trapping flavor and freshness.
Beginning as a retail shop in Lexington, Kentucky, the ice cream quickly began to quell the tantrums of Fortune 500 CEOs all over the country. Having won numerous awards since he created a new way to enjoy an old treat, Jones stays true to Dippin' Dots' roots, making the ice cream at the company headquarters in Paducah, Kentucky. New additions to the Dippin' Dots family include Dots 'n Cream, a treat similar to traditional ice cream.
11025 Carolina Place Parkway
Pineville
North Carolina
704-752-1010
At Yo! World, 40 rotating flavors of frozen yogurt are the base of personalized, low-fat creations loaded with nutritional ingredients, such as calcium and protein. Visitors choose their own combination of flavors, then pile on extras at the shop's toppings bar. The yogurt itself ranges from bold and tart, like an acerbic comedian, to rich and creamy, like a milk tycoon. Some examples of flavors offered in the past include triple chocolate, peach medley, and caramel pretzel.
9934 Rose Commons Dr., Suite A
Huntersville
North Carolina
When their daughter, Kai, was diagnosed with cerebral palsy, Tracy and Patrick Watkins knew they needed to provide her with as much love and care as possible. They quit their jobs as engineers and launched a bakery named after their little girl and her favorite treats. In the kitchen at Kai's Kookies and More, the couple ices custom sugar cookies by hand, transforming circles into edible basketballs and rectangles into festive American flags, all of which can be dipped into house-brewed coffee or bundled into baskets, boxes, or bouquets. Sweeter than a kiss from Cap'n Crunch, mangoes and strawberries fill several varieties of cupcakes and 3-inch cheesecakes.
In addition to packing their display case with handcrafted confections, Tracy and Patrick supply desserts to eight local restaurants and four Monkey Joe's bounce playgrounds. Visitors can also book Kai's for special events such as tea parties and international summits disguised as children's birthday bashes.
3905 South Blvd.
Charlotte
North Carolina
---