Things to Do in Poughkeepsie
---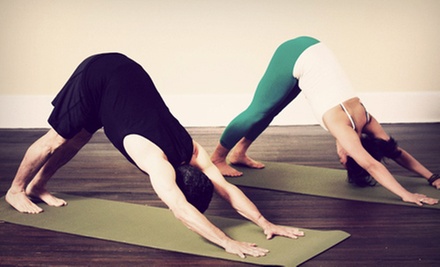 ---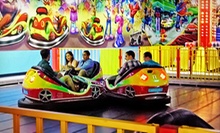 Ride an indoor roller coaster, careen into other bumper cars, and explore the Lazer Runner arena and a multilevel soft-play park
---
Recommended Things to Do by Groupon Customers
---
In 2012, the Bluefish became the first team in Atlantic League history to reach 1,000 victories. It was a huge milestone for a franchise that today, stands as one of only two remaining charter teams throughout the entire league. The 'Fish initially brought baseball back to Park City in 1998, and advanced to the league championship series in a losing effort. A year later, though, they returned with their first league title after defeating the Somerset Patriots.
The team's early success established a winning tradition–in fact, the Bluefish didn't suffer their first losing season until their eighth year of existence. Winning hasn't been the only tradition in Bridgeport, however. The Bluefish battle the Long Island Ducks every season for the Ferry Cup, trying to establish regional supremacy on the baseball diamond instead of by firing a barrage of used baseballs across the Long Island Sound.
500 Main St.
Bridgeport
Connecticut
The Hudson Valley Shakespeare Festival is dedicated to producing the plays of Shakespeare with an economy of style that focuses its energy and resources on script, actors and audience. We communicate the stories with energy, clarity and invention and we distill rather than embellish the language and action.
1601 Route 9D
Garrison
New York
845-265-9575
Stretched in front of a black-lit backdrop of the New York City skyline, the neon-speckled bowling lanes at Spins Bowl entertain guests with bowling bouts inside the expansive Grand Prix New York facility. Brightly colored bowling balls barrel down the center's 19 lanes and explode against pin formations, which echo into the lounge's plush seating area. Bowlers compare scores on their lanes' large LCD projection screens while cheering strikes over beverages and American-style dishes from Fuel, the onsite restaurant and bar. In addition to its 12 public lanes, the bowling alley hosts private events, children's birthday parties, and hamster-ball crash tests on seven VIP lanes.
333 N Bedford Rd.
Mount Kisco
New York
914-241-3131
Jenks Productions has been handling the nuts and bolts of consumer trade shows for 33 years. Partnering with local and national businesses, Jenks specializes in home, bridal, and pet shows, which fill sprawling spaces with vendors eager to share their wares and visitors looking for inspiration. The services that Jenks Productions provides are extensive, as the team can do everything from onsite event management and budget planning to marketing efforts such as developing newsletters, logos, and jingles that rhyme the words "impending nuptials."
198 Central Ave.
White Plains
New York
After his daytime gig as a financial planner in Manhattan, Eli Newsom returns to his theatrical roots as artistic director of Bridgeport Theatre Company, a nonprofit founded by a band of Connecticut-based artists in 2010. Eli harnesses more than 15 years of performing and teaching expertise into each season's productions, which range from acclaimed dramatic fare to beloved musicals. The company's ace staffers strive to bring each script to life with local actors and designers, and the BTC New Works program annually highlights the work of local playwrights, actors, and directors. In addition to its local cast and crew, each production depends on the aid of 25–50 volunteers, who lend a hand with countless tasks such as set construction, ushering, and haunting the theater dressed in a phantom costume.
177 State St.
Bridgeport
Connecticut
Traditionalists beware—The Haunt at Rocky Ledge is no mere haunted house. The frights start in the middle of the woods as guests find themselves navigating the Forest of Lost Souls under direction from a ghastly tour ghoul. If they're lucky enough to make it past the terrifying trees, wanderers will soon find themselves lost in the twisting paths of the Field of Screams corn maze, searching desperately for a finish line that merely waits to usher them to another frightful fate in the Haunted Barn. Patrons who manage to survive long enough to make it to the haunt's end and the final Last Rites attraction can rally their spirits and replenish their strength at the snack bar or head home to hide under the covers.
1402 Old Orchard St.
North White Plains
New York
---