Beer, Wine & Spirits in Scottsdale
---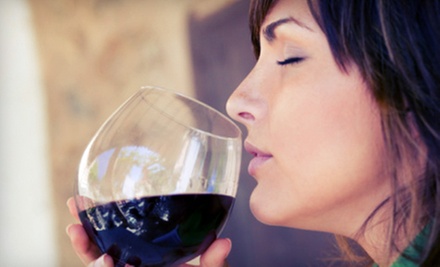 ---
Beer, Wine & Spirits Deals
---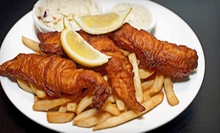 Meaty burgers and stacked sandwiches tower alongside brews crafted with English kent hops and Arizona "killer bee" honey
Use Thursday 11:00am - 3:00pm
---
Recommended Beer, Wine & Spirits by Groupon Customers
---
Located in Tempe, Studio Vino combines an urban feel with wine tasting and making to create a personalized and unique experience for connoisseurs and casual wine drinkers alike. Featuring only wines from Arizona, the winery strives to offer its guests a modern experience while sampling between 8 and 11 of the winery's red and white varietals, each paired with hand-selected cheeses, crackers, and chocolates. In addition to tastings, Studio Vino offers personalized wine labels to help transform a memorable sip into a keepsake.
1825 E Guadalupe Rd., Suite 105
Tempe
Arizona
480-897-1800
Still in its infancy as one of Arizona's newest craft breweries, The Phoenix Ale Brewery churns out a diverse crop of beers concocted by owner Greg "Fretzy" Fretz. Tipplers can sample Greg's namesake, Fretzy's unfiltered ale, alongside a watermelon flavored wheat ale or Camelback IPA inside the taproom. Knowledgeable staffers are happy to guide guests around the brewery, discussing the beers on tap and letting a lucky few sample experimental recipes before they hit the market.
3002 E Washington Street
Phoenix
Arizona
602-275-5049
Fledgling wine lovers and wine stalkers who have loved wine only from a distance through high-powered wineoculars can find out exactly why they love it with today's Groupon. For $60, you get three months of Wine Club membership at the WineStyles at 1051 Bruce B. Downs Blvd. in Wesley Chapel (a $105 value). Those months will be February, March, and April of 2010.
10625 N Tatum Blvd., D142
Phoenix
Arizona
US
Modeled after an Old World wine cellar, WineStyles's shelves are lined with rare bottles accrued by its staff of in-house experts hailing from quality vineyards across the globe. The shop's bounty includes handcrafted gift boxes and baskets and merchandise, such as guidebooks for translating secret codes etched in cork. Along with retailing wine and imbibing gear, WineStyles's crew grants guests the opportunity to sample new pours at frequent events and two-hour tastings three nights a week. For dedicated aficionados, the chief wine taster chooses two bottles to send to wine-club members along with tasting notes that detail their origins, a winery description, and suggested food pairings.
10625 N Tatum Blvd., D142
Phoenix
Arizona
US
The Phoenix Tequila Fest gathers together bartenders, mixologists, agave farmers, performers, and tequila enthusiasts for a two-day festival devoted to distilled goodness. There are countless booths offering tequila samples, which come from numerous brands, distilleries, and varietals around the world. But it's not simply about sampling; festivalgoers can also cheer on their favorite bartenders in the Margarita Challenge, fine-tune the art of describing tequila, and learn about the newest trends in flavor manipulations. Continuous live entertainment creates a festive atmosphere, and complimentary Mexican foods—such as taquitos, chimichangas, salsa and chips, and shrimp ceviche—from the Valley's restaurants ensure that revelry last the entire afternoon.
201 E Jefferson Street
Phoenix
Arizona
602-379-7800
A plug-and-play wine-tasting service, Raising Glasses LLC helps local nonprofit organizations, sports teams, and individuals navigate the choppy waters of today's economy with professional wine-tasting fundraisers. The Raising Glasses staff handles all aspects of each event, including securing a venue, providing the wines, and developing a marketing campaign to get the word out. In addition to its fundraisers, the company draws from a deep barrel of knowledge to pour wine education into open ears at in-home tastings and informative series. Customers can also use Raising Glasses for party-planning assistance, during which an expert will help chefs pair wines with meal courses and explain regional differences in tastes so hosts know what language to speak when asking a bottle to attend the party.
3509 N19th Ave.
Phoenix
Arizona
---