Restaurants in Sherwood Park
---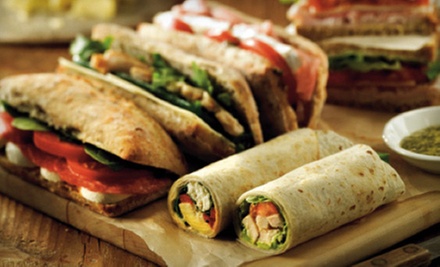 ---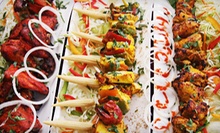 Strathcona Industrial Park
Elegant atmosphere with South Asian statuary and crimson decor frames feasts of veggie curries, tandoori chicken, and tender goat and beef
---
Recommended Restaurants by Groupon Customers
---
At Cha Island Tea Co., it's not unusual to see short-sleeved musicians strumming acoustic guitars amid bongos and palm trees. Though this scene might seem out of place in the middle of an Edmonton winter, it's all part of the shop's year-round tropical atmosphere. Baristas keep shelves stocked with more than 100 loose-leaf and herbal teas, which they serve in bulk or by the press pot alongside french press coffee. They also pour local and international craft beers, which pair with a range of freshly assembled panini, soups, and sweet waffles topped with chocolate, bananas, or ginger. The small corner stage welcomes local and out-of-town acts ranging from hip-hop DJs to folk and Caribbean musicians.
10332 81 Ave.
Edmonton
Alberta
Though it offers more than 100 types of wheaty, malty, and hoppy beers from around the globe, The Pourhouse Bier Bistro prides itself on more than just libations. Its chefs shun deep-fat fryers in favour of fresh, seasonal ingredients purchased from local growers and producers, elevating their traditional pub-grub recipes. In addition to flatbreads, sandwiches, and burgers served with sides such as honey-cumin slaw or sweet-potato mash, the eatery is known for its beer-boiled Coney Island dogs. Graham Hicks of the Edmonton Sun enjoyed the reuben dog's "homemade mustard-based sauce, beautiful onions," and "real bacon chunks slathered on top of a first-class jumbo hot dog," as well as the pub's community atmosphere.
Exposed-brick accents and a fireplace create a warm, welcoming vibe where family and friends gather, embodying what Hicks says "pubs are meant to be." Illuminated triangular and rectangular cutouts on the wall give the cozy space a retro '60s feel, and candle-like chandeliers add a touch of elegance. On warmer evenings, guests can sit on the south-facing patio to people-watch or high-five the pedestrians as they stroll down Whyte Avenue.
10354 82 Ave. NW
Edmonton
Alberta
780-757-7687
Hickory-rubbed rib-eye steaks, wood-fired artisanal pizzas, and elegantly presented seafood each find their pairings on Packrat Louie Restaurant's wine list, which has earned plaudits from Wine Spectator. The signature lemon pizza—topped with fontina and mozzarella cheeses—is baked in a wood-burning clay oven before cooks squeeze fresh lemon over the top. Exposed brick walls and pillars hold up high ceilings, where chandeliers dangle over patrons, who enjoy fine-dining delicacies such as Atlantic salmon and rack of lamb.
10335 83 Ave.
Edmonton
Alberta
780-433-0123
Decorated with white linens and elegant statues, Haweli's two locations transplant India's varied, spicy dishes to an eatery emulating the opulence of a haweli —a place where ancient Indian royalty met to indulge in fine dining. In each kitchen, native Indian chefs fuse the rich spices and flavours of North Indian cuisine into authentic curries, rice-based biryanis, and clay-oven-baked tandoori entrees.
10220 103rd St.
Edmonton
Alberta
Natives of Huajuapan de León, the Rosales brothers transported recipes from their Oaxacan village to build a menu for Three Amigos that encompasses spicy, sweet, and savoury flavours. Seabreeze shrimp tacos arrive stuffed with tender seafood; nine specialty entrees boast proteins such as Corona-marinated steak. Patrons can cleanse palates with a variety of beverages, including Mexican sodas, cocktails mixed from one of 50 tequilas, or "old-school" milkshakes that shoulder a boom box upon their lids. Up to 60 patrons congregate in the dining room, where televisions buzz with soccer, hockey, basketball, and football games.
4035 106 St.
Edmonton
Alberta
780-490-6394
The epicurean prowess that won Executive Chef Emmanuel David a roster of international awards, a spot on Culinary Team Alberta, and the honour of preparing a state dinner for Queen Elizabeth II is evident in each nibble of his elegant French cuisine. As he furls local ingredients, high-end proteins, and complex sauces into lunch and dinner dishes, restaurateur Keith Persaud and his bilingual staff translate the menus of French classics that include both vegan and gluten-free selections. The bistro also doles out its upscale chow at on-site banquets and catered shindigs, and their event-planning services help hosts sort out every detail from decor and transportation to who gets to spike the punch.
8627 91st St. NW
Edmonton
Alberta
780-758-6636
---