Tulsa Health and Fitness
---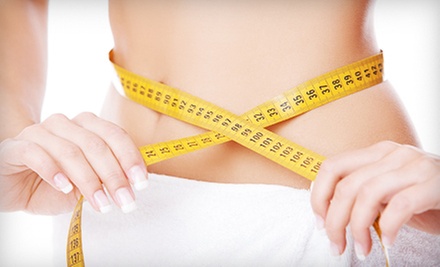 ---
Recommended Health & Fitness by Groupon Customers
---
With ACSM certification, a degree in health and exercise science, and more than 1,400 track and road races under his belt, Burt McLachlan knows how the body moves. He draws from more than 17 years of training experience to build boot-camp classes at Cross~Stream Fitness, gathering students in a spacious indoor arena for constantly changing routines. His medley of cardio, strength, speed, core, and flexibility drills includes lifting weighted bars, which conditions upper-body muscles, and playing volleyball, which conditions hands to bat away meteors. Burt believes in the power of positive thinking ; he both gives and gathers feedback from his boot-camp groups to plan future classes.
815 S Utica Ave.
Tulsa
Oklahoma
Fit Body Boot Camp's nationally certified personal trainers replace drill-sergeant screams with encouraging mantras in their one-hour indoor classes that welcome clients of all fitness levels. During sessions, trainers round out weightlifting sessions, resistance drills, and core workouts with cardio routines such as light running and obstacle courses. They switch up class routines regularly to ensure courses are never the same from day to day, leading wildcard days that incorporate hiking, crawling, and high-stakes Uno games played with 50-pound cards. In addition to bolstering workouts with nutrition guidance, trainers cultivate an atmosphere of positive camaraderie designed to push campers further toward their weight-loss goals.
500 W A St
Jenks
Oklahoma
US
Oklahoma Fit's experienced personal trainers lead students through rigorous classes focused on burning calories, melting fat, and building community. Operating out of multiple locations, 90-minute boot-camp sessions host up to 25 fit-seekers indoors or 40 during outdoor sessions. Maintaining a sense of variety during both classes and personal training sessions, trainers employ a variety of strength-building equipment, such as car tires, punching bags, water jugs, free weights, and medicine balls, to help students achieve the body-changing results they desire. Outdoor workouts take place adjacent to the gym when weather permits for a workout fueled by fresh air, the rising or setting sun's warmth, and grass's supportive follicles. The instructors treat their students like family, giving each member attention and motivating students with boundless energy and inspirational messages hanging on the gym's walls.
500 W A St.
Jenks
Oklahoma
The pulse-pounding rhythms of Latin dance music reverberate against walls of exposed brick at Total Blast Studio's sprawling facility, where instructors Claudia, Ariane, and Wimara lead Zumba classes for students of all ages and levels of experience. Zumba Fitness—the studio's most frequent offering—requires little more than energetic body movement, though Zumba Toning adds free weights for a more challenging workout. Wimara's Zumbatomic classes introduce the Zumba craze to youngsters with specially choreographed routines set to the latest hip-hop and reggaeton jams. Though comfortable sneakers are a must, the instructors encourage students to have fun with what they wear; bright neon and feathered headdresses are common sights.
1863 S Sheridan Rd.
Tulsa
Oklahoma
918-625-4482
At Bootcamp Tulsa, the enemy is predictability. Each day, instructors throw down a fresh guerilla ambush worth of challenges for your muscles and brain, fueling constant gains and keeping you engaged. Over the course of each 45- to 60-minute session, you'll improve flexibility, strength, and endurance by running, jumping, lifting weights, slamming out push-ups and chin-ups, chasing chickens, and punching slabs of beef. The certified instructors will motivate you to set fitness goals and teach you to reach them by feeding off of the group's energy. Over the course of your camp, you'll sweat out weakness, fear, and monosodium glutamate while beginning to gain the functional, unsurpassed strength of a body in fluid, powerful motion.
8177 S Harvard Ave., Suite 420
Tulsa
Oklahoma
Safety comes first at New Heights Rock Climbing Gym. Before strapping in at the gym's top-rope climbing course, all guests have to complete a training lesson that teaches them the skills needed to safely surmount the gym's walls. Students learn how to tie weight-bearing knots, help friends safely ascend and descend the walls using belaying techniques, and recognize the difference between rocks and Styrofoam coolers that just look like rocks. Once instructors deem them ready, students can then latch onto the colorful rocks sprinkled throughout the climbing space, using their upper-arm strength and path-finding skills to surmount the vertical obstacle course. The angled bouldering course rises over padded mats, allowing guests to safely climb the inclines while working against gravity pulling down their own body weight. The gym opens its doors to parties of all sizes, with one designated instructor for every eight partygoers to ensure climbers stay safe and agile.
1140 S 107 E Ave.
Tulsa
Oklahoma
918-439-4400
---