Bestóv Food & Drink 2014
BY: Editors |
Apr 14, 2016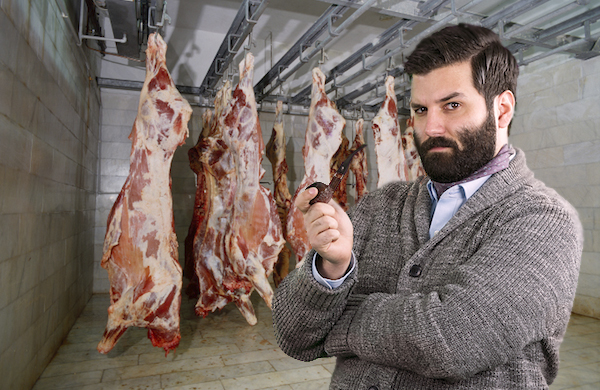 In 2014, Groupon's tastemaker Bestóv was busy. He garnished his sandwiches with aquaponically grown arugula, used his own nose to find white truffles, and, over oysters, persuaded three pretenders to the French throne to abandon their claims. He also curated his favorite food and drink writing of the year. Here are his picks.
Best Trend That Proves Crystals Really Are Magic: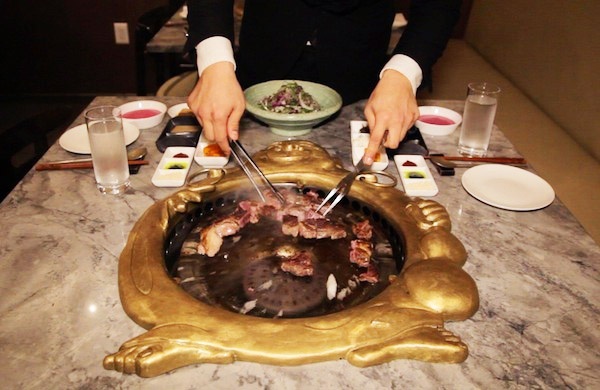 Across the country, the Korean-barbecue trend is heating up—just like the tabletop grill you'll be cooking your meats and veggies on. – Six Reasons to Try Korean BBQ
Best Trend We're Still Not Sick Of: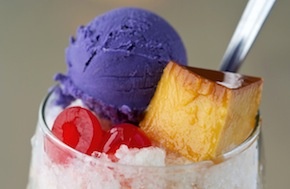 Last year was all about fried chicken; 2014 (could be) will be all about Filipino food. Here are five dishes to try to stay on trend.
Best Drink to Dump Your Dietitian Over: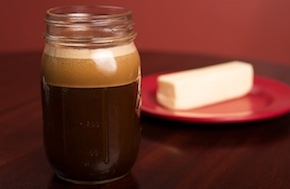 Butter coffee is a Tibetan-inspired drink making its way to American shores. Learn more about many coffee shops' newest offering, including if it contains yak butter. – Butter Coffee Hits American Cafés




Best Booze Named for a Bush: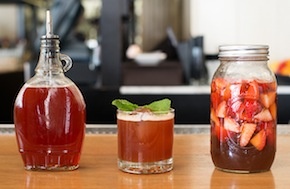 Best Beer Trend for Lightweights: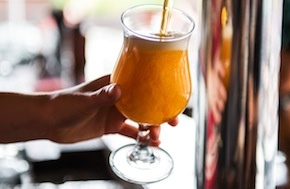 There are plenty of misconceptions about session beers in the craft-beer world. Notch Brewing Company, which only brews session beers, sets the record straight. – Session Beer Is Not Watered-Down Beer and Other Myths, Debunked




Best Reason to Skip Tartar Sauce:
Go straight for the cheeks, plus other tips from Tony Mantuano and John Hogan, the chefs at Chicago's River Roast. – How to Eat a Whole Fish
Best Defense Against a Tropical-Fruit Attack: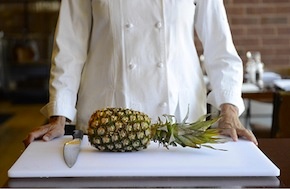 A pineapple's tough skin and unwieldy shape can be intimidating to someone who's not very skilled with a knife. Remember step one: Don't let the pineapple chop you.
Best Classy Twist on a Frat-Party Staple: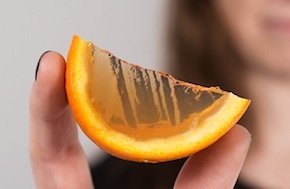 It's sort of a Jell-O shot. But better! Learn how to make a craft cocktail, add gelatin, and change a few people's minds about what's usually an unpalatable novelty. – The Old-Fashioned Jell-O Shot





Best Unconventional Use of Cured Meat: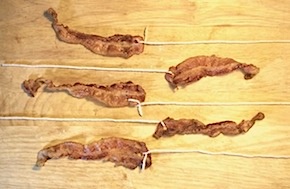 Less noise, more meat—wind chimes done right. – How to Make a Bacon Wind Chime







Best Way to Avoid Losing Friends: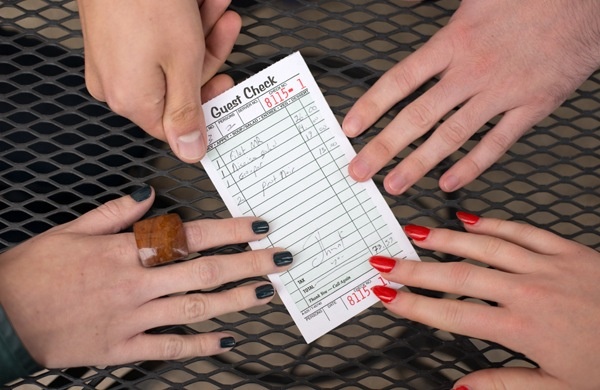 Etiquette expert Mister Manners answers our tricky questions about splitting checks, including how to deal with a poor-tipping friend. – The Right Way to Split a Group Check
Best Advice from the Foodies of the Future: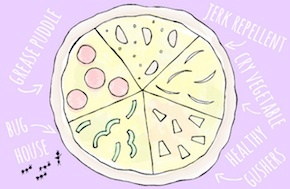 Kid writers opine on the best (and worst) pizza toppings in our collaboration with 826CHI. – Turkey Poo Doesn't Belong on Pizza and Other Thoughts on Toppings from Kids





Best of the Wurst: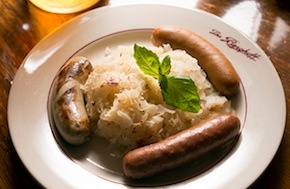 Best Drinking Guide Filled with Double Entendres: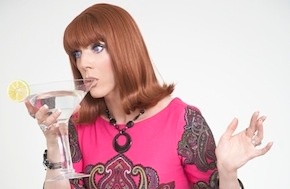 When it comes to cocktails, seek no greater experts than the queens of nightlife. Tips to drink by from 10 of the drag scene's hottest stars. – A Drag Queen's Guide to Cocktails






Best Comparison Between Cooking and Punk Rock:
Graham Elliot runs a Michelin-starred Chicago bistro and keeps Lollapalooza tasty as its culinary director. We asked the MasterChef judge what it takes to be a rock star in the kitchen. – Graham Elliot on Cooking, Punk Rock, and Why They're One and the Same
Best Way to Outsmart a Wine Snob: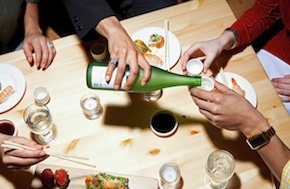 John Gauntner literally wrote the book on sake. He gave us six tips that highlight just how versatile the fermented rice drink can be—just don't bring it to a barbecue. –
A Guide to Drinking Sake
Best Excuse to Have Ice Cream at Breakfast: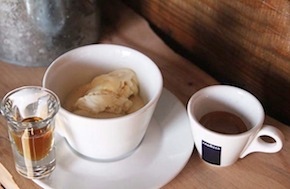 Usually you have coffee with your dessert. Now, take a tip from the Italians, and try it in your dessert. – Affogato Takes Ice Cream to the Next Level






Best Reasons to Eat Your Veggies: