For a company that only arrived in Manhattan eight years ago,
FIKA
is doing a pretty good job of showing the coffee world how it's done. It's already the largest privately owned coffee company in New York and the fastest-growing coffee company in New York City
history
. In 2015, FIKA will open its flagship store in one of downtown's most coveted locations: on the ground floor of Tower 4 in the new World Trade Center. Overlooking the memorial, the new location is expected to draw more than 55 million visitors a year—a far cry from the one-location company founded in 2006 by Swedish native Lars Åkerlund, whose sole goal was to bring to New York the Swedish concept of "a daily FIKA" (a coffee break, often accompanied by a sweet or savory snack).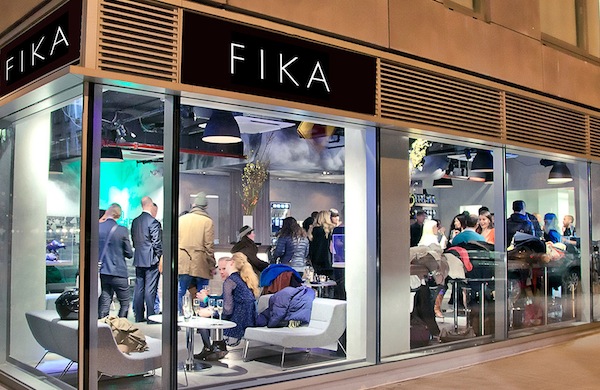 Åkerlund's coffee shop—FIKA 58th Street—remains in its original location at 41 W. 58th St., but the company has added eight more locations since 2006. It's also added two more partners: Åkerlund's wife, Lena Khoury, whose background includes five years with Hermés, and chocolatier Håkan Mårtensson, a Culinary Olympics Gold Medal winner. Mårtensson joined the FIKA family in 2009; today, you'll find him behind glass windows that offer a view of the chocolate production process inside FIKA Tribeca & Chocolate Factory (450 Washington St.), where he supervises one full-time staff member and six interns while retaining his well-deserved status as a chocolate artist.
Read More