Restaurants in Cincinnati
---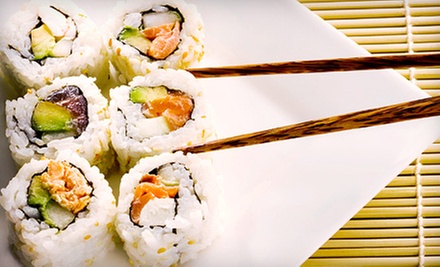 Central Business District
---
Recommended Restaurants by Groupon Customers
---
Premium applewood slow-smoked Barbeque and made-from-scratch side dishes. Hoggy's Restaurant & Catering provides dine-in, carry-out and full-service catering for your convenience. Visit us on the web at http://www.hoggys.com
2807 Town Center Blvd.
Crestview Hills
Kentucky
Chi-nnati's pizza menu lets you build your own pie or put your faith in a carefully catered creation such as The All-In—which unites pepperoni, sausage, mushrooms, onions, green peppers, and black olives ($18.95 for a 10'' deep-dish)—or the gourmet Mediterranean dressed in kalamata olives, feta, green peppers, and onions ($16.95 for a 10'' deep-dish). Go thin with the crust if you don't like getting sauce in your mutton chops, or go deep and show off virtuosic spork skills. The deep-dish options take a little more time to slow-bake (around 30 minutes), since Chi-nnati's has to wait for the Windy City to deliver authentic flavors to its ovens via a special pizza portal, then clear out any extra-dimensional monstrosities that came with it. If you get peckish waiting for your pie, Chi-nnati's also serves up hot sandwiches, dogs, and more.
7980 Hosbrook Rd.
Cincinnati
Ohio
Brewing a good cup is an art form, and Mrs. Teapots has some of the best leaf-steepers in Northern Kentucky. Try sweet or fruity teas such as Bavarian chocolate crème, Forever Yours almond amaretto, and peach apricot, or sip a simple Earl Grey. High-strung leaf drinkers can mellow out with decaf offerings or try whatever unusual brews were just added to Mrs. Teapots carefully curated selection of domestic and imported leaves. One of Mrs. Teapots' friendly servers can help you choose an electrifyingly tranquil tea that dances upon your tongue and steams down your throat to warm you from core to crust.
339 Fairfield
Bellevue
Kentucky
Relish Modern Tapas' chefs place a new spin on the centuries-old tradition of socializing with friends over small plates, interspersing their Spanish tapas menu with innovative international dishes. Their kitchen is a flurry of roaring fires and sizzling saucepans as chefs stir saffron into rice paella and simmer up morsels of pork tenderloin, chorizo, and baby back ribs. They fold seafood into Mexican- and Asian-inspired tacos while Italian and Moroccan flatbreads bake in ovens. Out in the sleek dining room, bartenders nimbly move about the bar, whipping up the bold specialty martinis that earned the praise of reporters from City Beat. Wooden beams crown the bar, extending out over spherical arrangements of tabletops and cushy booths. Hanging lights bathe the room in a soft glow, and towering windows provide diners with a glimpse of the glimmering lights and handsome crossing guards of Deerfield Boulevard.
5947 Deerfield Blvd.
Mason
Ohio
Setting up shop in a formerly run-down launderette, Lavomatic Cafe provides an opportunity to dine on hearty fare without attracting uncomfortable leers from surrounding shirt-folders. Charming exposed pipes and soft tones accentuate Lavomatic's décor, which creates a perfect setting for sampling the establishment's well-stocked wine bar. The menu offers a modest yet satisfying selection of comforting classics with a twist, like when grandma gets tipsy and mixes acids with bases. Start with small bites such as tater tots with chives, cheddar, parmesan, and ranch ($7.33). Warm up with tomato bisque ($5.35) or a fish sandwich with gruyere on an onion bun ($9.40). Refresh the palate with a fusion of flavors thanks to the pesto penne with kalamata olives, artichoke hearts, and tomato confit ($15.16) or smoked pork chops with Sheltowee Farm mushrooms and red wine caramel ($20.47). Sharable sides such as cornbread ($2.92) and onion straws ($3.64) are also available.
1211 Vine St.
Cincinnati
Ohio
La Petite France's proprietor, Daniele Crandall, grew up in France, where she spent her youth working in family restaurants before emigrating to the United States in 1964. She stayed in touch with her roots by teaching French to students before eventually deciding that it was time to return to the kitchen with her family members.
Today, they bustle among pots of steaming port with sun-dried tomatoes—which will become a demi-glace for duck—and crackling skillets of salmon, endives, shallots, and white wine. They plate filet mignon and pâté that the Cincinnati Enquirer said "has a nice rustic texture, more like a fine meatloaf than a liver pâaté, with a hint of clove or allspice. Little sour cornichon pickles accompany it, just as they do in thousands of bistros and restaurants all over France." Beneath glittering chandeliers, the glow of fireplaces dances across tables clad in white tablecloths, like a maitre d' who forgot his uniform. A stained-glass mural depicts the idyllic charm of Peillon in Provence, France, as diners sup on three-course dinners, enjoy tastings of California wines, or sip cocktails and listen to live music during catered banquets.
3177 Glendale-Milford Rd.
Cincinnati
Ohio
513-733-8383
---