Things to Do in Tumwater
---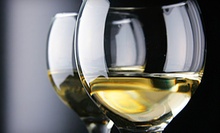 Raspberry-wine chocolate truffles join quintet of fruit-infused & sweet wines for confectionary tasting against majestic mountain backdrop
Use Today 10:00am - 6:00pm
---
Recommended Things to Do by Groupon Customers
---
A day at Emerald Downs can take on many forms. Some visitors sprawl across blankets in the facility's park, while some scoot to the edge of their reserved seats in the grandstand. Still others relax in the Redhook Turf Club, an all-inclusive, members-only area for dining, wagering, and watching the races. It's this flexibility that has made Emerald Downs a popular summer destination since 1996. On every level, the stadium features self-service or clerk-operated betting windows, and its programs come packed with jockey bios, postpositions, and other bettor-friendly tools. Even during non-racing season, Emerald Downs offers full-card simulcasting so fans don't have to resort to betting on slowly drifting clouds.
2300 Emerald Downs Dr.
Auburn
Washington
The handsome, 12,000-square-foot museum is home to four exhibition galleries and a permanent collection that focuses on the wealth of regional talent in the Northwest, in addition to housing Japanese woodblock prints and European paintings. Tacoma's own Dale Chihuly fills a gallery space with his permanent installation of playful and fantastical glasswork, much of it inspired by his love for the sea. Brush up on your goose-whispering skills at the Secret Language of Animals exhibit, a family-friendly flock of approximately 40 paintings, sculptures, and videos depicting rodents, birds, horses, dogs, crazy uncles, and more.
1701 Pacific Avenue
Tacoma
Washington
The Broadway Center aims to provide outstanding theatrical venues in which to entertain artistic attendees of all ages. Your Friend membership grants you a year of performance perks, as the best seats for season shows at the Pantages Theater, the Rialto Theater, and the Theatre on the Square are held for members. You'll also have the opportunity to purchase tickets before the general public and get wait-list priority for sold-out events. Use your status as a newly christened member to snag primo tickets to upcoming shows such as Twist and Shout: The Ultimate Beatles Experience on March 31, or the Tony Award–winning musical Fiddler on the Roof on April 26.
310 S 9th St.
Tacoma
Washington
Apex Karting satisfies your undernourished need for speed by letting you experience the thrill of finally outracing your cheetah half-sister on one of the Pacific Northwest's longest indoor racetracks. And you'll do it all behind the wheel of an 11-horsepower Stratos Kart, a clean-burning conveyance that can reach speeds of 40 miles per hour. Races may be split between family, friends, and medieval scholars, and after you retire from the tracks for the evening, you can unwind in Apex's beer garden; while sipping one of their barley-pop selections (starting at $3), you can reflect on how much more thrilling engine-powered speed is compared with leg-powered penny-farthing rides. Your Groupon may also be redeemed for a $110 credit toward private-track rental (usually $725–$800 per hour).
7960 Center St. SW
Tumwater
Washington
The gridiron showdown will commence at the ShoWare Center in Kent. Redeem your Groupon at the stadium's will call for the best available seats in your chosen section. Check out the seating chart here.
625 W James St.
Kent
Washington
The Washington State History Museum tells the state's story through interactive exhibits, theatrical performances, and multimedia presentations that educate and entertain attendees. A massive model railroad grants flightless humans bird's-eye views of the lines from Point Defiance Park to the Stampede Pass Tunnel in the Cascades, depicting Union Station in the height of its glory during the 1950s and in its early years as a scrappy, constantly barking shed. Other permanent exhibits include the hands-on, activity-driven history lab learning center and the living diorama found in the Great Hall of Washington History. A travelling featured exhibit, Black Wings: American Dreams of Flight, unveils the struggles of African Americans to break through racial barriers and become the pilots and astronauts of their generations.
1911 Pacific Ave.
Tacoma
Washington
253-272-3500
---