Things to Do in Los Alamitos
---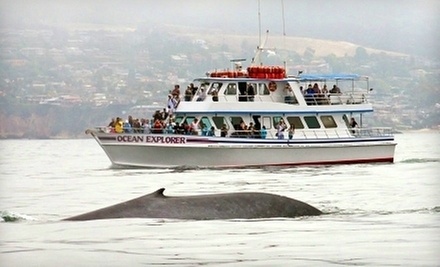 ---
Recommended Things to Do by Groupon Customers
---
Tucked away in a refurbished 1940s barbershop, Studio DeLucca founder Khobe DeLucca and her team of jewelers festoon baubles of recycled silver and gold with gems sourced from artisans and fair-labor suppliers. Collections of stackable jewelry, such as amethyst bracelets and turquoise-drop necklaces, add a subtle sparkle to wrists and décolletages. Cocktail rings decorate favorite fingers with stones such as ocean jasper and green chrysoprase, and diamond-paved cigar-band rings exhibit old-world craftsmanship that hearkens back to the sparkling sidewalks of ancient Rome. A workshop series teaches novice lapidaries basic techniques to craft their own necklaces, earrings, and enamel jewelry.
5403 Village Road
Long Beach
California
562-420-0021
For more than a decade, the kilns at Ocean Stained Glass have been firing and finishing glass pieces crafted by both veterans and first-timers. The stained glass play land leads classes that vary in content from fusing techniques and mosaic construction to the pure art of staining glass. It also encourages glassworkers to drop by during open-studio hours, thereby eliminating the need for budding artists to hurl paint buckets and cement blocks at the nearest storefront window. The studio's resident artists craft custom designs as well, which vary in price based on the materials and complexity of a project.
322 Main St., Suite 3
Seal Beach
California
Shawn Crawford has been climbing for more than 40 years, working with wilderness search and rescue at age 13 and later serving as a park ranger. Today, he's the owner and head instructor at Rock City Climbing, where he puts his American Mountaineering and Guiding Association certification to use as he teaches climbers of all experience levels techniques of top-rope climbing, belaying, rappelling, and bouldering.
Inside a gym equipped with more than 10,000 feet of climbing walls, as well as top-rope and bouldering areas, students learn basic and advanced climbing techniques in a range of classes. As they climb, instructors introduce techniques such as hand and foot placement and what to do if gravity starts working in reverse. Visitors can leave the main floor to explore a tunnel maze behind the climbing walls, filled with trap doors, narrow passageways, and drops of up to 11 feet.
When not overseeing his gym, Shawn leads outdoor climbing excursions to challenging locales such as Joshua Tree, Riverside Quarry, and the Statue of Liberty. He also oversees a nearby ropes course, where staffers help groups and individuals navigate two ziplines, as well as more than 20 aerial challenges at heights of up to 60 feet.
5100 E La Palma Ave., Suite 108
Anaheim
California
Fountain Valley Skating celebrates roller-skating as both a family-friendly recreational activity and a sport. During fun-filled open sessions on the spacious rink, families spin around in rented skates to an upbeat soundtrack. Birthday boys and girls celebrate their special days with music, ice cream, and zooming around the rink with all of their friends. Little ones learn to safely move on their wheels during tiny-tot sessions, and adults mingle over coffee and skate to a delightfully old-timey soundtrack of organ music and auto-tuned Franklin Roosevelt speeches.
Fountain Valley Skating fosters creative expression and athletic prowess through its figure-skating classes. Led by title-holding champs, the classes cover how to jump, spin, and balance on roller skates. After burning up to 200 calories per hour on the rink, visitors can take a breather and relax with arcade games.
9105 Recreation Cir.
Fountain Valley
California
A shiny fleet of fuel-efficient Sea-Doo GTI watercraft lines the dock of Balboa Water Sports, ready to conquer the California coastline anytime of the year. Savvy staffers help customers become aqueous explorers, renting out gleaming white jet skis, stand-up paddleboards, and other modes of transport. On popular guided rides, sea lions romp on the shore as watercraft skim along past Corona del Mar, Crystal Cove, and Emerald Bay. Tours also stretch as far south as Laguna Beach, where sea riders often spot adolescent dolphins playing mischievous games such as Marco Polo and spin the bottlenose.
600 E Edgewater Ave.
Newport Beach
California
949-723-5387
---