University Park, TX Health and Fitness
---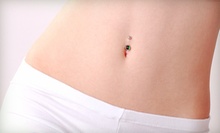 Dr. Raul Rodriguez kick-starts metabolism and energy level with injections of B12; Calorie Cleanse supplement helps prevent overeating
---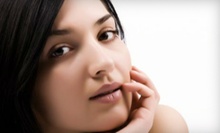 Board-certified physician injects 75 units of Dysport between the eyebrows to relax muscles and diminish wrinkles and fine lines
---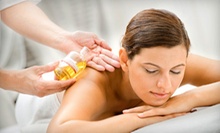 Use Wednesday 2:00pm - 5:00pm
---
Recommended Health & Fitness by Groupon Customers
---
Your Wellness Center session begins with Dr. Matt Kulafofski's highly trained staff immersing your feet in a warm blend of detoxifying liquid that sucks out poisons, pollutants, and all that Blue #5 you absorbed stomping blue raspberries at the candy factory. Next, you'll receive a comprehensive chiropractic exam, during which Dr. Matt will evaluate your body's overall biomechanical well-being and pinpoint any concerns or persistent pain. He'll address these issues with Muscle Activation Technique, which uses electric pulses to awaken and stabilize underused muscle groups, helping to calibrate the body, relieve tightness, and untie the stubborn knots in your back and shoes. A 20-minute therapeutic massage caps the session by flushing tension and fatigue from your muscles and improving the vascular flow throughout your entire body.
4031 W Plano Pkwy., Suite 201
Plano
Texas
The practitioners at ACM Health Solutions help patients discover wellness through the alternative therapies of acupuncture, chiropractic, and massage. Licensed acupuncturist Steven Homoky, a former engineer, became such a believer in alternative medicine that he switched careers after seeing his son, who battled with debilitating allergies, find relief through Nambudripad's Allergy Elimination Treatment (NAET). The clinic's other needle artist, Cheannié Marquis, completed her training under the Ni brothers, 38th generation healers, at Yo San University in Los Angeles, and she also helps allergy sufferers find respite from their symptoms. Doctor of chiropractic Brian Dillon's services help children and adults alike fight pain with adjustments, and the clinic's massages can aid in rehabilitation, stress alleviation, and drawing genies out of magic lamps.
3900 Pebblecreek Ct., Suite 101
Plano
Texas
972-612-4900
---