West Chester, PA Health and Fitness
---
Recommended Health & Fitness by Groupon Customers
---
Golf is a sport of physical precision and aerial dynamics, won and lost upon the pendulum of your swing. Use today's Groupon to brush up on your golf physics and practice blasting balls with your refined stroke. For $30, you get a 30-minute video swing analysis (normally $50) and large bucket of balls ($10) from Par Breakers Golf Academy, a $60 total value. This comprehensive indoor golf facility is a short 30-minute golf-cart trip from Philly in Oaks.
99 Brower Ave., 2300
Oaks
Pennsylvania
As the morning begins, a row of toddlers takes turns tumbling feet over head while their parents guide them into the correct movement. Later, school-age kids sit in a circle, legs stretched before them as they try to touch their toes. The trained staff of My Gym Children's Fitness Center imbue kids with life skills through music, physical activities, and games. Many classes incorporate physical exercises with social and developmental skills, while summer camps are also available seasonally. All classes take place in a well-padded room, led by staff trained in child development and fluent in Muppet.
138 Eagleview Blvd.
Lionville
Pennsylvania
Nationally board-certified oriental-medicine specialist Nancy R. Radice believes that effective and natural healing can be achieved without scalpels, pills, or robotic nursing assistants. Drawing from ancient practices that date from more than 2,500 years ago, Nancy performs acupuncture and Chinese-medicine treatments to re-establish harmony in the body, stimulating key nerves under the skin with strategically placed needles during acupuncture and precise finger pressure in acupressure massages. She also offers shiatsu massage, which relies on pressure from the palms, fingers, and thumbs to shoo away tension and stimulate the body's energy points.
Through Nambudripad's Allergy Elimination Technique, or NAET, she also helps identify clients' allergies, whether they spring from certain medicines, vegetables, grasses, or plants. After hunting down each allergy, she'll draw from a range of disciplines—including acupuncture, energy balancing, chiropractic medicine, and nutritional studies—to treat allergies in the hopes of reducing or negating their sneeze-inducing effects.
45 Berkley Rd., Suite 202
Devon
Pennsylvania
610-688-2244
CrossFit West Chester's seasoned, certified coaches shepherd pupils through the multifaceted CrossFit curriculum, which combines elements of weightlifting, gymnastics, and cardiovascular exercise to bulk up and burn fat without wearing out individual muscles. Amid a friendly yet motivational environment, members complete a rotating lineup of intense drills, such as lunges, pull-ups, and climbing oil-slicked ropes dangling from moving helicopters. Though varied in structure and specific tasks, each workout is designed to boost endurance, agility, and balance and can be scaled up or down to fit any fitness level. The supportive staff also offers personal training and nutritional advice to help bolster wellness regimens and avoid biting into stale barbells.
706 Old Westtown Rd., Suite C
West Chester
Pennsylvania
610-864-8522
At Power Yoga Works, winner of the Suburban Yoga category in Philadelphia magazine's Best of Philly 2008, certified instructors guide aspiring yogis of all skill levels in muscle-toning and detoxifying classes. The studio's focus centers around the power Vinyasa style, a modality that combines deep-breathing exercises with sequenced sets of flowing poses to help to build strength, increase flexibility, release tension, and purge the mind of distracting heavy-metal guitar riffs. Fledgling flexers receive a proper introduction to the fundamentals during four-week beginners courses that teach body alignment and come with a complimentary yoga mat. The schedule boasts copious classes and meeting times, helping students to salute the egotistical sun seven days a week. A warm, spacious studio allows up to 65 students at a time to stretch and bend without disrupting their neighbors' wingspans.
81 Lancaster Ave.
Malvern
Pennsylvania
RowZone's unique blend of rowing exercises and full-body toning techniques to help students of all ages and abilities stave off the boredom and plateaus of other fitness regimens. During RZ Core workouts, instructors provide helpful pointers and encouragement to students as they shape up with body-toning ergometers.
Each structured session presents a total-body workout that incorporates rowing, resistance training, and fitness techniques that solidify cores and improve flexibility. Additionally, free-weight curls, crunches, lunges, and other rowing exercises work to provide an effective strength-endurance workout.
6 Saint Albans Ave.
Newton Square
Pennsylvania
---
---
Health & Fitness Deals - Recently Expired
---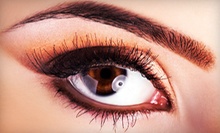 Certified doctors enhance visual acuity and correct astigmatism with an excimer laser after making a corneal incision with a blade or laser
---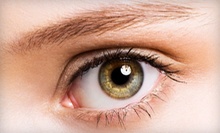 Certified eye doctor corrects visual acuity in both eyes using lasers that treat nearsightedness, farsightedness, and astigmatism
---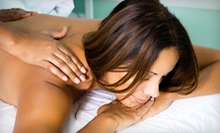 Chiropractic clinic addresses spinal issues and muscle maladies with Swedish, therapeutic, or trigger-point techniques
---
---