Things to Do in Brampton
---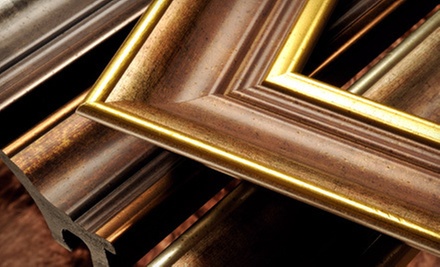 ---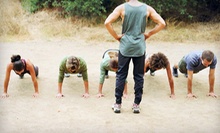 Military-style obstacle course builds physical and mental fitness challenges that include climbing, pushing and pulling, and jumping
---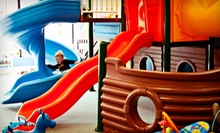 Sock-clad kids aged 3 months to 6 years expend pent-up energy by sliding from the two-level play set and scaling the rock-climbing wall
---
Recommended Things to Do by Groupon Customers
---
Vintage One Wines puts the power of winemaking into the hands of Toronto's toasters. With this offer, clients have the opportunity to guide a malbec or chardonnay into flavourful fruition from grapes sourced from the vineyards of Chile and Argentina. The process begins with a tour of Vintage One Wines' 10,000-square-foot facility, followed by a one-on-one consultation with a professional winemaker. From there, clients can use a monthly production calendar to be as hands on as they like throughout the entire two-month winemaking process, including fermentation, filtration, and stabilization, or they can just let the wine take its own course while they spend the interim traversing the globe on a falcon-guided vision quest.
4896 Dundas St. W
Toronto
Ontario
The inflatable bunkers that dot Eastie Boyz Paintball's indoor field are pocked with the runny splatters of past skirmishes. As players step onto the AstroTurf battlefield, bright lights and defensive bunkers simulate the conditions of an outdoor playing field without threats of rain, snow, or squirrel commandos. Players outfitted with rental markers or their own equipment prepare for competition in the staging area or cheer on other teams from the viewing area. An onsite pro shop also lets players purchase additional paintballs or upgrade their markers and air systems.
20 Lockport Ave.
Toronto
Ontario
416-233-5888
Every year, more than 20,000 players arrive at Paintball Nation's three locations to playfully trade paint across outdoor battlefields or among towering indoor obstacles. Sniper towers overlook Mississauga's urban scenario field, where misfired paintballs splatter against trucks, tires, and wooden boxes. At Burlington, players hide behind plastic barrel towers as they compete in three zones encompassing a total of 20,000 square feet. During summer months, Brampton's outdoor facility hosts paintball squadrons as they launch technicolor salvos amid fresh air and sunlight.
Whether games take place indoors or out, Paintball Nation's referees make sure simulated battles remain safe and good-natured. To that end, they brief every visitor on field rules and etiquette, such as never using nonfield paint or unlicensed Blackhawk helicopters.
6200 Ordan Dr.
Mississauga
Ontario
At Blueheel Dance Studio, instructors encourage students to find the dance that's pulsing within. Using the internationally recognized Professional Dance Vision International Dance Association syllabus, instructors begin by emphasizing simple steps, syncopation, and rhythm. After establishing a firm base, students are set free to explore their skills in group lessons and social dance parties staged on the studio's expansive hardwood dance floor. Offering instruction in Ballroom, Salsa, Merengue, Tango, and Bachata, instructors open the door to dance forms that convey a gamut of emotions ranging from love and joy to passion and wild indifference.
3413 Wolfdale Road, Unit 8
Mississauga
Ontario
905-272-3262
Creative Kids Place engages exploring minds aged 2–13 in its colourful arts-and-play centre through drop-in sessions, summer camps, holiday camps, birthday parties, and special programs. During drop-in sessions, children can stuff teddy bears, paint T-shirts, or string beads of bracelets as preschoolers and toddlers bond with their parents over creatively minded toys or frolic in costume in the dress-up area. Creative Kids Place provides all needed craft supplies, paints, and play activities, and changes its crafts weekly to ensure children don't steal the company's secrets and start their own franchises.
When not playing, parents use free WiFi or lounge on the centre's couches amid bright red and green walls and tables draped in decorative tarps. Alternatively, crafters can choose from an array of sculpted, three-dimensional pottery canvases including penguins, dinosaurs, unicorns, princesses, and more. After wee artists paint their pieces to express colour appreciation or camouflage them from envious stuffed animals, staff fires completed sculptures in an on-site kiln.
3176 Ridgeway Dr., Suite 55
Mississauga
Ontario
905-820-5437
At the Toronto Bridal Show, more than 100 exhibitors help brides- and grooms-to-be prepare for the big day with previews and discounts on attire, venues, florist, and other nuptial necessities. As designers from bridal and menswear boutiques showcase gowns and tuxedoes, DJs preview their set lists, caterers assemble sample meals, and travel experts help prepare for a honeymoon or a secret life as a husband-and-wife spy team. In a couture fashion show, models parade the latest trends down the runway, from hairstyles to stylish bouquet-catching gloves, as exhibitors give away prizes to lucky couples.
650 Dixon Rd.
Toronto
Ontario
---