Things to Do in Oakland
---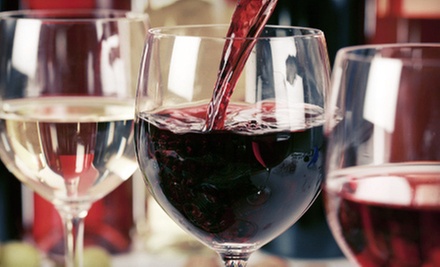 ---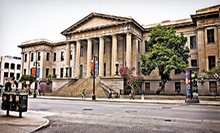 Learn about San Francisco via guided walking tours, an original publication & newsletter, special events & tours of the Old Mint building
---
Recommended Things to Do by Groupon Customers
---
It was Lily Riesenfeld and Leila Burrows' respective passions for Pilates and yoga that spawned The Pad, a tranquil wellness center highlighted by geometric mirrors and Victorian-chic accent walls. Featured in SF Yoga Magazine, The Pad caters to men and women of all ages and fitness levels by offering a diverse schedule of private, duet, and group yoga and Pilates classes. Skilled instructors, each with their own set of specializations, lead sessions ranging from Vinyasa power to prenatal and postpartum classes, helping students find balance through controlled breathing, strategic movements, and attempts to drip all sweat beads into a single thimble. The studio is set at a consistent 75 degrees, keeping muscles warm and toxins crawling far away from bodies.
1690 Union Street
San Francisco
California
US
415-929-1690
From an early age, native San Franciscans Cynthia Yee and Korene Tom found themselves fascinated with their native culture and its ties to ancient beliefs and the supernatural. Now, through SF Chinatown Ghost Tours, native guides immerse guests in the mysticism, folklore, and history of the U.S.'s oldest Chinese community during themed walking tours. Wandering down dimly lit streets, patrons see the sites of former gambling dens, riots, and antique shops specializing in Mogwai. A daytime cookie factory tour meanders past historic Chinatown sights including a Taoist temple, food markets, and a fortune cookie factory, letting guests munch on cookies where the renowned biscuit was invented.
731 Grant Avenue
San Francisco
California
US
415-793-1183
When attempting to overcome the negative energy that may inhibit your career advancement, love life, and other pursuits, you must make sure your energy is first read properly. Chakra, Rose, and Aura Readings are the premier energy-healing technology. Steer clear of other methods:
972 Valencia St.
San Francisco
California
US
The Wax Museum at Fisherman's Wharf introduces visitors to more than 250 of history's most notable personas with a labyrinth of realistic sculptures situated in elaborate displays. More than 50 scenes span the entire museum, providing ample room for the paraffin personalities to depict a millennium of historic milestones and portray the contemporary world's most popular candles. Wax artisans craft an array of themed exhibits including the far-reaching History section, in which humanitarians, scientists, artists, and dictators live out the impacts they placed on the world. In the Palace of Living Art, patrons witness the inception of their favorite masterpieces, admiring as Mona Lisa sits for her immortal portrait. King Tut's Magnificent Tomb unveils the life of one of the ancient world's most well-known rulers, and the Presidential Library brings past U.S. leaders together to finally determine which one left the milk out.
145 Jefferson St.
San Francisco
California
415-202-0416
Though it survived six war patrols in the Pacific and an at-sea rescue of 73 POWs, the USS Pampanito is no match for the ravages of salt and wind. That's why every seven years the San Francisco Maritime National Park Association hauls the 300-foot submarine from its perch at Pier 45 and restores it, piece by piece, to its WWII-era glory. Such meticulous upkeep and respect for original detail have earned the vessel its status as a National Historic Landmark. While the museum's crews keep the exterior free of salt erosion and smudge marks from nuzzling seals, curators use the interior as a gallery for historic artifacts that tell about the ship's accomplishments and the men who ran it. The vessel's narrow halls host the 80-man crew's letters, memorabilia, and oral histories, as well as interactive educational programs for adults and kids. For an extended visit with history, the ship is available for educational birthday parties that offer access to otherwise restricted areas of the vessel, as well as daylong and overnight outings.
Pier 45
San Francisco
California
415-775-1943
Though the birth of a child changes the lives of all parents, it doesn't usually spark inspiration for a new business. But for the Soon family, the arrival of son Jordan Alexander highlighted the need for a place where little ones can explore, learn, and socialize through interactive play. So the parents created Diddalidoo to fill this void.
The Soon family's playground welcomes kids aged 0–4 to play with toys and solve puzzles within its colorful confines. Separate areas cater to different age groups, with a baby area perfect for honing sensory skills and discussing the rising costs of rattles. A two-level playground looms over the toddler play area and creates laughs with its bright-yellow racing slides. Granting breaks from playtime, a quiet room caters to nursing mothers, a boutique shop sells gifts, and an onsite café serves up health-focused snacks and food for hungry teddy bears.
544 San Mateo Avenue
San Bruno
California
650-741-9065
---