Shopping in Scotts Valley
---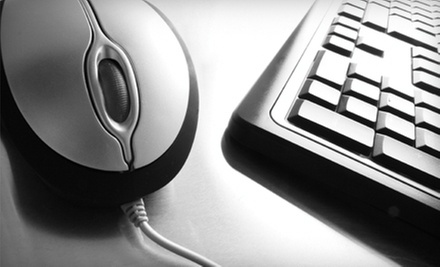 ---
Recommended Shopping by Groupon Customers
---
Renouncing the modern world and its modern technology, such as toasters and toasters that dispense ice cubes, is dangerous unless you've got the proper tools to survive in the wild. Today's Groupon gets you $50 worth of outdoor gear and apparel from Trailsloggers for $25. You can also combine two Groupons for $100 worth of outdoor couture for $50. Transform yourself from a couchslagging modernite to a tamer of the great outdoors.
220 E Campbell Ave.
Campbell
California
US
Once you've invented a bicycle, fix and maintain it with today's Groupon: $40 for $85 worth of cycling products and services from Silicon Valley Cycling Center. Pedal into the Campbell shop for vital riding accessories, new parts, tune-ups, and Hemi engines for your ride. Today's Groupon gives you the option to combine two Groupons during a single visit.
880 E Campbell Ave.
Campbell
California
US
Much like the ant farm you shake up once a day, your home is subject to cruel entropy at the hands of time. Fight back against the forces that would dare crack your walls and soot your stoves with today's Groupon: $20 worth of products and services at Los Gatos Ace Hardware for $10.
15300 Los Gatos Blvd.
Los Gatos
California
US
With a full stock of hypoallergenic rose petals and nut-free dark chocolates, your allergy-free romantic night only lacks wardrobe. The European ambience at Dutchess Intimates Boutique inspires keen-eyed shoppers to cruise through the subtly flowing satins and lace, taking in the lush textures and form-flattering designs. The boutique dresses its hangers and mannequins in the lingerie stylings of Betsey Johnson, Blush, Calvin Klein, Lunaire, Mary Green, and many others, carrying bras sized from a 34A to 40DD (average price around $40) and lingerie from small to 2XL (average price around $65). While most ladies know whether they prefer a babydoll or a widowmaker, generous male partners or severely misguided mama's boys can follow these lingerie-hunting tips to make the selection process less discombobulating.
346 E.Campbell Ave.
Campbell
California
With spring spreading like a bag of spilled gravy, now is the ideal time to throw open the windows and get home-care projects underway. Pick up a Stanley six-piece screwdriver set for $6.99, a VPT rip hammer for $8.49, and a whole bunch of screws, anchors, and bolts (prices vary), and you'll be ready to finally mount every buffalo nickel and steel penny in your coin collection. Illuminate the newfound décor with a 12-pack of Ace light bulbs ($21.48), the better to see by as you make use of a Purdy four-piece premium paint-tray kit ($19.99). If you need to match paint to a favorite coverlet or choose a hue that complements a pleather recliner, each store offers a paint-matching service free of charge. Get keys made for $1.99 a pop, or clean a barnacle-encrusted carpet with the help of a carpet-cleaning machine ($30 a day to rent).
2253 Lincoln Ave.
San Jose
California
Trudie Ransom knows just how addictive the sensation of standing above the waves can be. After just a few trips out on her board, she not only began training with the standup-paddleboarding master Andy Whitman from Angulo boards, but also opened up SUP Shack. From her experience shadowing Whitman, she decided the best way to introduce people to the sport was with Angulo's soft, 10-foot boards, which serve as an easy surface to learn on while spending a day on the waves or taking one of the shop's classes or tours. Classes never contain more than six students, allowing each student to have the one-on-one attention needed to master the art of balancing and maneuvering the board. Once pupils are sure of their strokes, the shop's instructors lead guided tours that slip out across the rippling blue mirror and past the sights of the harbor or tackle the more advanced paths past sea-lion habitats. Late-evening tours pause as the sun sets over the ocean, filling the sky with color like somebody inciting peacocks to riot.
3703 Portola Dr.
Santa Cruz
California
---