Toronto Health and Fitness
---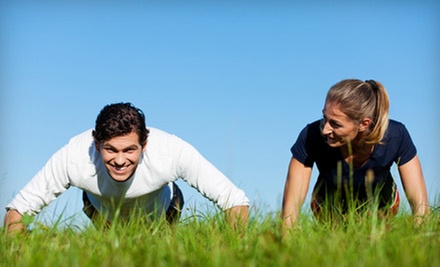 ---
Toronto Health And Fitness Guide
For those looking to improve their lives, there are many spas and fitness centers located within the collective Toronto fitness and health community. From gyms, access to professionals and various weight loss programs, finding the right solution for better health is easily accomplished. Toronto yoga classes remain popular as do the more aggressive sports workouts.
In addition to those opportunities, the city is also home to Truestar Health Company. Truestar was founded in 2001 and is based out of Toronto. It offers a complete health system that makes available online guidance by subscription. It also creates, manufactures, and markets many of its own vitamins and energy supplements.
Truestar provides weightloss programs that allow for personalized meal plans focused on calorie intake. It's one of Toronto's most popular choices and empowers clients so that they can count and keep track of the foods and the calories they take in. The Truestar health program is comprised of five components which include nutrition, exercise, vitamins, attitude and sleep. By committing to the Truestar health and diet plan, clients can take advantage of several memberships at many Toronto fitness centers. Along with a regular exercise routine, the Truestar diet plan has proven effective. Maintaining an exercise routine and proper diet allows clients to lose weight safely and consistently, while also being allowed varied meal portions.
This, of course, is just one of the many health and fitness programs available. Toronto doctors also make resources available to patients seeking other alternatives such as sports specific workouts while keeping a close eye on health and progress. Toronto has long since been a city known for the pride its residents take in their health and well-being and with so many programs and outdoor activities, it's little wonder it's considered one of the healthier cities in the region.
From gyms, access to professionals and various weight loss programs, finding the right solution for better health is easily accomplished.
Recommended Health & Fitness by Groupon Customers
---
At Pro Dojos, certified martial-arts experts lead students of all ages and skill levels through a variety of pugilistic disciplines. Each location is independently owned, so the martial-arts styles may vary, but many offer karate, tae kwon do, kick-boxing, aikido, and jujitsu classes. The instructors elucidate the noble combat arts to kiddos as young as 4 years old, helping them build strength and motor skills while instilling the values of self-confidence. Teen classes focus on honing discipline and treating yourself and others with respect, and adult classes reinforce cardiovascular conditioning, strength, balance, and coordination. The instructors also lead classes for the whole family, allowing them to bond as a unit, which could possibly lead to starring in a hit sitcom about a crime-fighting family who takes down comical villains in their idyllic suburban neighborhood.
2788 Bathurst St., Lower Level
Toronto
Ontario
416-787-3077
Brass Vixens encourages students of all ages and experience levels to laugh in the face of gravity with empowering pole-dance classes and the torso-toning complete body workouts of aerial-fitness courses in two Toronto studios. Small class sizes allow instructors to steadily dispense personalized tips and ensure that guests never need to double up on poles and hammocks or pull impromptu barbershop heists. When they aren't showcasing their dizzying spins and inversions, staff members lead exercise routines in hula hooping and core work. With an unconditional acceptance for all skill sets, instructors can always scale the difficulty of the routine's moves up or down.
721 Queen St. W, Unit 202
Toronto
Ontario
416-901-2848
At Adrenaline Gx, a staff of certified trainers teach a wide range of classes, including CrossFit, yoga, and boot camps. The team packs its private studio with suspension-training equipment and free weights, as well as leads group strength-and-conditioning classes in their fenced-off fusion cage replete with joint-cushioning green turf.
The gym has joined forces with a variety of local wellness centers, such as Venice Nutrition, where expert coaches enlighten gym members with nutrition tips and meal plans, while shepherding them away from misleading yo-yo diets and wedding cakes that have been disguised as very large cans of boiled asparagus.
68 Tycos Dr.
Toronto
Ontario
CA
All of Adrenaline's trainers are CSCSs (Certified Strength and Conditioning Specialists), certified from the National Strength and Conditioning Association. During the program, athletes will learn the correct mechanics of movements, from skips to hops to pulls, all for the purpose of ensuring safety and maximizing exercise efficacy. Videos on Adrenaline's website give students a preview of what to expect. The two sessions must be redeemed in a two-calendar-week period; no appointment is necessary.
68 Tycos Dr.
Toronto
Ontario
CA
Flirty Girl Fitness parties encourage ladies to let loose together with provided pink boas and enthusiastic guidance from the studio's veteran instructors. A sassy way for female friends and co-workers to get together and celebrate birthdays, bachelorette parties, or softball state championships, the Flirty Party Package grants groups of 12 a private one-hour lesson in a style of choice, plus the chance to sip Flirtinis at the fully licensed onsite bar. Risqué routines unfold during Striptease and Chair Striptease, both of which double as core workouts, and Coyote Ugly attendees choreograph a dance number designed for bar-top performances. Opt for a Video Vixen–themed party to master the choreographed moves from popular music videos, or strut with friends in a classic Pole Dancing party. Ladies can also party together with Belly Dancing, Burlesque, and Lap Dancing sessions.
462 Wellington Street West
Toronto
Ontario
CAN
Toronto Weight Loss and Wellness Clinic offers an integrative approach to weight loss and healthy weight management, including nutrition consultations, nutrition and botanical supplements, and lifestyle coaching. To support patient efforts, the clinic is equipped with VelaShape and Turbo Vibe, an exercise system utilizing vibration technology developed for astronauts. VelaShape reduces cellulite and firms problem areas with an FDA-approved nonsurgical device that combines bipolar radio frequency, infrared light energy, a vacuum, and mechanical massage.
Patients' eyes and ears unwind amid the clinic's spa-like decor and soothing ambient music. After complimentary consultations, practitioners perform tests that may include blood work, pH balance, and singing the national anthem while drinking a glass of water. After results are assessed, personalized recommendations are given that can range from massage and acupuncture to supplements and dietary adjustments. The staff can also arrange guided grocery shopping and motivational coaching, and specializes in weight-loss plans for brides and new mothers.
108-200 Finch Ave. W
Toronto
Ontario
416-221-1583
---